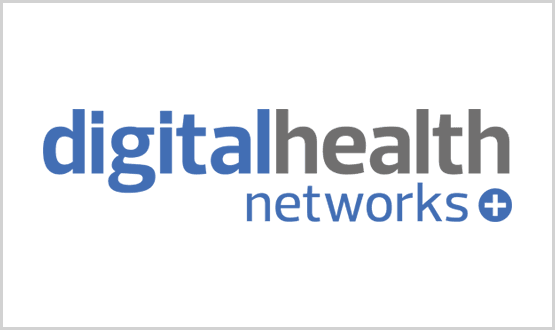 Don't throw digital and data programs "on the long grass" – that's the message of digital health networks to newly appointed health secretary Sajid Javid.
Speaking after Javid's appointment, Dr. James Reed, president of the Digital Health Clinical Information Bureau (CCIO) network, warned not to make "changes for the sake of change."
Javid gets to work at a critical time for digital and data in the NHS, with several key programs recently announced to drive digital transformation and leverage the work seen during the pandemic.
This includes government draft data strategy published last week, the Digital Aspirant program and the General Practice Data for Planning and Research (GPDPR).
"What I don't want to see is change for the better right now. There has been a good investment and we have started to do things, so we have to look at them well, "Reed told Digital Health News.
"Sometimes there is a temptation for the new Secretary of State to leave his mark and show what they will do, but my advice to him would be to avoid it too much.
"When there's established work and it's happening, like digital aspirants, let it end with what was proposed."
Turned on GPDPR, which was initially scheduled to launch on July 1, 2021 but which was so postponed to September after concerns were raised about unreasonable periods, Reed said it is necessary to "do it right."
"Everything you think about is an important issue. It's pretty divisive, there are at least as many people who will say "it's very important that you get in" as there is on the other side, "he said.
"We don't want the issue to be thrown on the long grass, we need to address it and do it right."
Policy position
Following his appointment as health secretary, Javid said his new post has a "huge responsibility" and that his "immediate priority" was to end the Covid-19 pandemic.
But we haven't seen him comment on the digital transformation of the NHS, the recently published draft data strategy, "Data that saves lives: reforming health and social care with data", and other technological programs in the health and care landscape.
Reed added that he hoped Javid's financial background had a "pragmatic view of doing things."
"We don't know where it lies in many of these things, so I would like to see a statement of intent on the digitization agenda at this stage," he said.
"At least it was known that Matt Hancock had an interest in technology and digital, although I have to say in practice that I'm not sure how it really worked.
"It should be about females and digital maturity, which is not exciting, but there is work to be done.
"My hope is with his [Javid's] in the field of finance, which has a pragmatic view of doing things, rather than a brilliant, high-drama, high-concept technology, which sometimes resembles more the way Hancock was aligned.
"Infrastructure and building a solid foundation is what really makes a real difference in people's working lives and in their patients."
Exceeded by the NHS?
Looking at the work of former Health Secretary Hancock, Reed raised questions about the future of the NHSX.
NHSX was created under the reign of Hancock as the technological arm of the NHS and was widely seen as his vision of how digital should be managed within health and care.
"NHSX is very much related to Matt Hancock and his regime, it was his great idea. We are no longer sure what the future of the NHSX is, with this new direction of transformation and we are talking about its merger into this, "said Reed.
"I wonder if it's the end of the road for the NHSX, and if so, I'd like to know [Javid] very soon where the digital is in the center. Does it have NHSX or is it in this direction of transformation and who is in charge of it?
"I'd ask him to catch that nettle sooner rather than later."
A vision from the industry
Digital Health News has also picked up on the reaction from industry leaders. Below you can read his opinions on Javid's quote:
Sam Shah, head of medical strategy at Numan
"His experience with treasury places him in a privileged position to negotiate and defend health and social care, and his humble speech on technology in 2017 acknowledged the benefits, but also highlighted the need for experience, which is a positive sign for the sector.
"However, if digital health becomes an integral part of post-pandemic recovery, it will need to ensure revenue and capital funding for the system, but it will be realistic about when and where the benefits will be realized, including the location where health technology investment will help society return to a certain level of normalcy ".
Mala Mawkin, head of market development at the Leva Clinic:
"Javid is in charge at a crucial time in the history of health in this country. As we emerge from the NHS "crisis" mode, the digital health community will seek it out to drive significant and sustainable technological improvements to the NHS.
"Ultimately, Javid's unique background and results-based approach will see an investment in solutions that think about the future, are cost-effective, and have a high impact on improving patient care."
Kenny Bloxham, Managing Director of Healthcare Communications:
"The appointment of Sajid Javid as Secretary of State for Health and Welfare comes at a crucial time for digital health and it will be interesting to see the emphasis he puts on the role of digital in our continued recovery of Covid-19 .
"He will no doubt be aware of the advances we have made with digital across the industry since the beginning of the pandemic, with the patient experience becoming increasingly important as we move to an integrated care model.
"To take advantage of this future impetus, Javid must be surrounded by knowledgeable advisors who understand the value of digital so that we can continue to move forward on the digital agenda and address long-standing interoperability issues within the NHS."