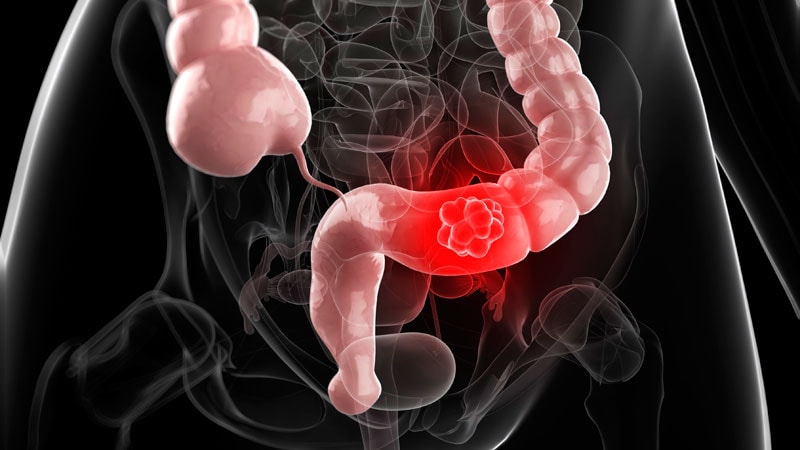 Test of universal multigenic panels of colon cancer according to new research, patients can detect inherited mutations that would not have been discovered with pattern-based testing.
A prospective study of universal genetic testing suggested that one in six patients with colorectal cancer has an inherited genetic predisposition to cancer. More than half of the patients with genetic mutations identified in this study would have been lost if patients had undergone genetic testing based on current practice. In 11% of patients, genetic findings led to a change in treatment, including the type of surgery or cancer therapy.
These results were presented at the annual meeting of the American College of Medical Genetics and published in Clinical gastroenterology and hepatology.
"This study shows the limitations of relying on current clinical practice guidelines for genetic evaluation, which prioritize the age of cancer diagnosis and family history of cancer," the researcher said. Niloy Jewel Samadder, MD, from the Mayo Clinic in Phoenix.
"We were surprised that more than 50% of patients with a genetic mutation would not have been identified if we had relied on national practice guidelines or used only a small genetic group specific to colon cancer, as is commonly used in the clinical practice. that more than 10% of patients actually had changes in the type of surgery or chemotherapy / immunotherapy they received gives the strongest indicator of how genetics can revolutionize and individualize cancer care, "Samadder said. .
He added that identifying a predisposition to the germ line has multiple values, including understanding why patients and their families develop specific cancers, preventing the development of new cancers in patients and family members. providing specific prevention and detection for those at genetic risk and improving survival in patients with a genetic factor of cancer through targeted therapy.
Details of the study
The researchers used a next-generation sequencing platform with more than 80 genes in colorectal cancer patients (not selected by age or family history) receiving care at Mayo Clinic cancer centers between April 1, 2018 and March 31, 2020.
The study included 361 patients with a mean age of 57 years. Pathogenic variants of the germ line were identified in 56 patients (15.5%), including 44 patients with genes susceptible to moderate and high penetrance cancer.
The youngest age (under 50) was associated with a germline mutation, but "more importantly, gender, family cancer history, and stage cancer were not." said Samadder.
"Current clinical guidelines rely heavily on these characteristics to determine who should or should not be derived for genetic testing," he continued. "Our study suggests that even older patients with colorectal cancer have a high rate of pathogenic germ line mutations [12%], so restricting genetic testing to only those under the age of 50 will miss a significant portion of patients who could benefit from this test. "
Genetic testing for everyone
"Our findings support the widespread use of genetic testing in all colorectal cancer patients, regardless of age, gender, ethnicity, family cancer history, or stage of cancer," Samadder said.
"This study adds to a growing number of literature that provides evidence that susceptibility to cancer due to variants in individual genes is more common than previously seen," he said. Marc S. Williams, MD, president of the American College of Medical Genetics. "Current testing guidelines appear to be relatively insensitive and lose opportunities for testing patients."
Williams noted that 11% of patients in this study had a change in disease management related to a genetic test result, which is "a relatively modest impact."
"Another potential advantage of [universal] The tests were an opportunity to test relatives at risk, "Williams added." However, only 16% of eligible people took tests. This is consistent with other studies and represents an opportunity to try new ways to improve the capture of cascade screening. "
Williams said rigorous prospective studies are needed that enroll large numbers of patients from diverse backgrounds to report on the development and updating of genetic testing guidelines.
Williams did not disclose any conflict of interest. Samadder revealed relationships with Janssen Research and Development, Recursion Pharmaceuticals and Cancer Prevention Pharmaceuticals. The research was funded by the Mayo Clinic, the Desert Mountain Members CARE Foundation, the David and Twila Woods Foundation, and the Gerstner Foundation.
This article originally appeared on MDedge.com, which is part of the Medscape professional network.