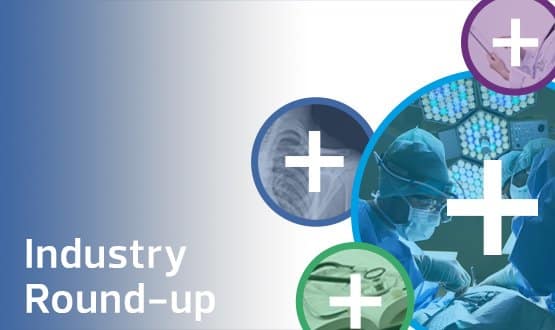 The latest Digital Health News industry summary includes news from five innovative projects receiving funding from the Health Innovation Network in south London to support deployment and a new AI tool that could help detect a precancerous condition.
£ 100,000 funding increase for South London healthcare and healthcare innovations
Health Innovation Network South London has announced the winners of its five innovation grant packages of £ 10,000 to £ 30,000.
The winners align with the SND's key priorities by addressing key health challenges, such as managing musculoskeletal pain, mental health, and supporting people with long-term conditions.
Many projects work with local municipalities and a wide range of business partners. Funding will help further develop innovations.
The winners were:
Dr Joel Parker, Consultant Clinical Psychologist, OXLEAS NHS Foundation Trust: Fun and Fitness is a community sports development program to support adults with learning disabilities to increase exercise and improve physical and mental health outcomes.
Rishi Goel, gastroenterologist consultant and head of MII services, Kingston Hospital NHS Foundation Trust: For the first time in south-west London, patients with inflammatory bowel disease (IBD) will be able to self-manage their care and communications with clinical teams through a digital patient portal system. This project will test the use of self-monitoring tools using "Zesty" that integrates with your electronic patient record.
Kate Bramham, Nephrologist Consultant and Senior Clinical Professor, King's College Hospital NHS Foundation Trust: Improving the Health of People Living with Diabetes and Other Long-Term Conditions Using a Healthy IO Digital Urine Screening Tool for Early Identification chronic kidney disease (CKD).
Professor Heather Jarman, Emergency Care Consultant Nurse, St George's University Hospitals NHS Foundation Trust and Ben Wanless, MSK Physiotherapist Consultant, St George's University Hospitals NHS Foundation Trust: Transforming Back Pain Management and Acute Musculoskeletal Legs in the Department emergency using digital auto -management application "getUBetter".
Nimalini Ajith, physiotherapist in joint and bone health, public health, Royal Borough of Kingston and Nicky Wilson, consultant physiotherapist, King's College Hospital NHS Foundation Trust: Performing personalized exercise rehabilitation in Kingston and Southwark using artificial intelligence (AI ) provided through a jointly designed accessible application.
AI could detect a precancerous condition
Artificial intelligence (AI) could help free the pathologist's time and allow them to focus on diagnosing the most complicated cases of Barrett's esophagus, according to a UK-funded study on Cancer Research.
Using the deep learning AI, samples extracted from clinical trials using Cytosponge, a new diagnostic tool for Barrett's esophagus, were separated into 8 variable priority classes for pathologist review.
The study found that triage of Cytosponge samples using AI could free up time for pathologists to concentrate on the most difficult samples, potentially reducing the diagnostic workload by 57%, while matching the diagnostic accuracy of pathologists.
Barrett's esophagus can cause esophageal cells to grow abnormally, increasing the risk of esophageal cancer. About 3 to 13% of people with Barrett's esophagus will develop esophageal adenocarcinoma, a type of esophageal cancer, in their lifetime.
Lunch and learn
Hospital Services Limited and the Belgian technology company Barco join forces to offer a series of lunch and learning sessions for radiology equipment.
During the months of July, August and September, the HSL and Barco teams will visit radiology departments across the UK to organize educational lunch sessions that can be integrated as part of scheduled or ongoing radiology governance meetings. as an autonomous staff training and networking event.
Dominic Walsh, CEO of HSL, said: "As a relationship-oriented company, we missed the opportunity to spend time with our customers during a short contact period due to Covid-19 guidelines.
"As the restrictions ease, we look forward to catching up with the radiology teams, reviewing existing technologies at their facilities and sharing with them the advances that have taken place over the past year.
"In addition, we look forward to holding lunches as a thank you for the important work done by radiology departments across the UK this past year."
TeleTracking Technologies expands work with NHS
TeleTracking Technologies, a specialist in patient flow, capacity management and healthcare system command center technology, is expanding its footprint within the NHS to support trusts with the bed management, capacity management and flow management program. patients.
TeleTracking has worked with hospitals and healthcare systems across the UK, US and Canada to deliver their hospital capacity and patient flow management technology for over three decades.
The TeleTracking platform provides real-time transparency across all care parameters and provides useful and meaningful data to staff to make better, faster, and safer decisions around patient care transitions, bed management, and resource planning. .
Neil Griffiths, Managing Director of TeleTracking UK, said: "As care delivery and capacity management become more complex, finding ways to coordinate patient care across healthcare settings is one of the biggest challenges. important issues facing the NHS.
"Since our founding in 1991, we have continued to learn from our work with more than 1,100 hospitals, 40 of which in the UK, on ​​how to add efficiency to all elements of the patient flow process to improve patient care and labor support ".
IgniteData and AstraZeneca collaborate in clinical studies
IgniteData and AstraZeneca have partnered with the goal of revolutionizing the way clinical trials are conducted in hospitals.
The collaboration involves a technical test of the concept and a pilot program from IgniteData's Archite digital health application, designed to improve interoperability between electronic health records (EHRs) and key research applications such as capture electronic data (EDC).
By automating the flow of real regulatory-grade data, Archer addresses one of the most important issues in clinical research: data interoperability. Archer helps reduce the need to manually enter data and monitor queries.
Dan Hydes, CEO of IgniteData, said: "From the beginning we designed our model to protect patients and their data, keeping the hospital in full control, thus facilitating the automated flow of real regulatory-grade data to first time.
"These are just the first steps in a much longer journey to solve this industry-wide problem and we are excited to start it in the company of AstraZeneca."
Mats Sundgren, director of healthcare informatics at AstraZeneca, added: "Almost 50% of the data used for clinical trials is duplicated in EHRs and EDCs, wasting a lot of time and staff resources.
"If successful, this project has the potential to fundamentally improve the conduct of clinical trials in hospital settings that could ultimately lead to transformative changes across the industry."