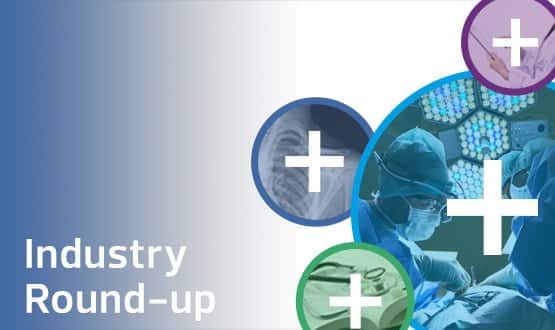 The latest summary of the Digital Health News industry includes the launch of a web-based career portfolio platform, the use of cloud data analytics to support comprehensive care, and a new application for helping arthritis patients self-manage their condition.
Career portfolio software released for first contact professionals
Nottinghamshire's Integrated Community Primary Services (ICPs) have partnered with healthcare technology provider Clarity Informatics to create software for first-contact professionals (CFPs) that could reduce the amount of time it takes to collect learning evidence.
The solution is a web-based platform that helps streamline the process of documenting and evidence of learning with the framework of knowledge, skills and attributes (KSA). The software is linked to learning resources, making it easy for professionals, supervisors, and other users to update a lifelong learning portfolio.
Owen Moore, clinical head of PICS First Contact Physiotherapists, said: "The software is easy to use and the ability to load our learning on the fly means we don't have to think about it outside of clinic time.
"Creating a one-stop shop for learning makes life easier for us and allows us to develop our careers in Primary Care while helping to treat and care for more people in our communities."
The career portfolio software is designed for physiotherapists, paramedics, and podiatrists working in Primary Care networks.
In October 2020, Health Education England introduced profession-specific roadmaps for the practice of FCP, outlining established pathways for the treatment and care of patients in primary care. Estimates place the time spent collecting and documenting ability tests for each FCP at three days a month, time that could be spent caring for patients.
The new software integrates with Clarity's TeamNet (practice management software) and will allow FCPs to fill their portfolio with the proven learning gathered on TeamNet.
Wrightington, Wigan and Leigh use Qlik Cloud data analysis
Wrightington, Wigan and Leigh Teaching Hospitals NHS Foundation Trust has introduced Qlik Cloud data analysis into its operations.
The measure will help increase data sharing with key stakeholders, as well as improve patient care in the cloud and facilitate a more holistic and cohesive approach to care.
Using Qlik Cloud will allow you to share data with partner organizations, such as GPs, mental health professionals, and social care teams. This data will be available to the right person when you need it, regardless of location, with remote access to Qlik analytics via mobile devices and applications.
It will also provide the introduction of alert capabilities, so that all staff are empowered to help patients proactively and in real time.
Mark Singleton, WWL's Associate Director of Data Analysis and Assurance, said: "With the introduction of alert capabilities, we will enable all organizations in our network to achieve active intelligence, where data not only inform our actions, but they will help the community, professionals, such as GPs and social workers, to understand when their support is needed.This will really increase our ability to proactively help patients in the best way possible. possible as the need arises ".
Trust has been using Qlik analytics since 2012, but by expanding its deployment to Qlik Cloud, the broader health and care network can access data to help improve patient outcomes. Healthcare professionals can access up-to-date and relevant patient information without having to spend time searching for patient records, freeing them up to focus on providing care and improving the patient experience.
Dorset Rheumatology Network Launches My Arthritis App
Rheumatology Dorset, Our Dorset Digital, a partnership that provides the region's integrated care system, and Ampersand Health have teamed up to launch the county-wide My Arthritis app.
Deployment will begin at Christchurch Hospital, and other regional hospitals will be launched at a later date.
The app was developed in conjunction with doctors and patients at King's College Hospital, with support from the National Rheumatoid Arthritis Society. It facilitates remote monitoring and communication between arthritis patients and their care teams, and can also support patients' mental health and quality of life.
Technology can support patients 'adherence to medicine, sleep quality, and stress levels, promoting self-management of the disease that can help improve users' quality of life.
Jonathan Marks, Dorset Rheumatology Clinic, said: "We know that patients who care for themselves and have a good understanding of their condition will feel more empowered and controlled about their condition, and this increases their chances of better health results.
"My arthritis The app allows us to build better channels and communication processes that can revolutionize the outpatient experience for both patients and clinical teams, bringing our communication to the 21st.st century. "
AI tool for radiologists developed by King's College
Researchers in Biomedical Engineering and Imaging Science at King's College London have developed a tool for radiologists that uses in-depth learning to generate diagnostic reports to help accurately identify prostate cancers.
AutoProstate is a computer-assisted prostate cancer diagnostic system that uses artificial intelligence (AI) to provide automatic reporting to help radiologists correctly identify when there is prostate cancer.
Technology can help relieve some of the pressure facing prostate cancer, linked to a growing shortage of specialized radiologists who can read prostate MRIs, and help improve the accuracy of radiologists' diagnoses.
Early diagnosis of prostate cancer can significantly improve life expectancy, but current diagnostic methods can cause cases to be lost.
Pritesh Mehta, lead researcher, said: "The automatic report generated by AutoProstate will provide radiologists with additional information at the time of diagnosis, helping to improve the accuracy of the diagnosis, save time and improve the quality of reports."
He continued: "A key advantage of the report is that it automates the calculation of various biomarkers at the prostate and lesion level, replacing the crude estimation methods currently in use.
"Crucially, all biomarkers are easily verifiable, as AutoProstate segmentation outputs, which are used to calculate biomarkers, are displayed in the report interactively."
The researchers trained the AutoProstate system using a publicly available dataset from Radboud University Medical Center and then externally validated it with data from the 2014 University College London PICTURE trial.
Swansea University receives £ 2.4 million for dementia data repository
The University of Swansea has received £ 2.4 million in funding from the Medical Research Council (MRC) to continue and develop its dementia data repository, the Dementias Platform UK (DPUK) data portal.
The portal provides global access to high-quality multimodal data from more than 50 population-based studies and clinical cohorts.
Renewal funding means it will also receive an additional £ 7.5 million from the MRC and up to £ 8.5 million from members.
Access to the portal allows researchers to identify the cohorts that are relevant to their studies and then request access to the data. It can then be analyzed in a secure, remote environment that includes data links, analytics software packages, and inter-cohort capabilities.
The platform works with a secure electronic research platform (SeRP), a provider of trusted research environments (TREs), developed by Population Data Science at the university. It is led by Professor Ronan Lyons, Professor Simon Thompson and Emma Squires along with the Population Data Science team.
Receiving funding will help move the DPUK to its next phase where it plans to build on its successes so far in three key areas. This includes the trial delivery framework, which will establish an engine to test new treatments for dementia, and the experimental medicine incubator, which will support scientific studies on the disease.
Professor Lyons, Associate Director and Head of the DPUK Data Portal, said: "We are delighted that the MRC has provided funding to enable the partnership to continue its vital work.
"The 2.4 million funding for the DPUK data portal will allow us to continue to provide researchers with fast and secure access to high-quality multimodal data from more than 3.5 million participants and to develop the portal into a global repository for population and clinical cohort. study data ".