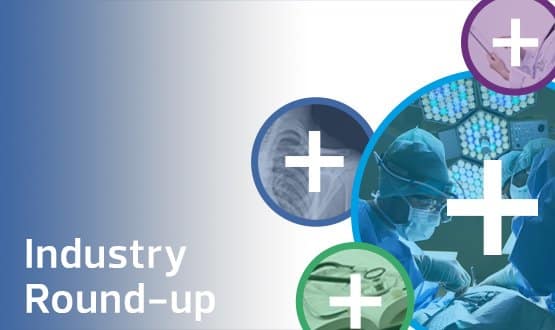 Sensely has changed its name from Ask NHS to AskFirst and international news with Slovenia launching a Covid passport with Better.
Multitone added to IT framework
NHS Commercial Solutions has added Multitone to its patient and health communications framework and related IT services.
Multitone, a specialist developer of integrated communications systems, is now available for NHS trusts and other public services across the framework, with the aim of facilitating the implementation of a range of IT communications needs, including messaging. instant.
The trade deal, which includes £ 700 million, aims to help further modernize the communications systems of UK hospital and community services.
Multitone was the first provider of a closed-loop paging system in the NHS and is working to improve messaging in hospital systems.
Peter Lomax, Multitone's director of sales and marketing, said: "Messaging apps are here to stay. However, not all applications are suitable for professional use, which raises natural concerns for security, data protection, and accountability.
"That's why Multitone has developed various messaging applications for the NHS and other organizations, combining paging practice with smartphone technology.
"Our solutions, such as Multitone Appear, Appear Lite and Appear Crew, meet a variety of communication needs and have been developed for emergency services and other healthcare professionals. They are simple to use, integrate with other communications and, most importantly, are secure and reliable.
Sensually, rebrand Ask NHS AskFirst
Digital healthcare company Sensely has changed its Ask NHS brand to AskFirst.
AskFirst will continue to serve as an integrated entry point to access a myriad of SNM information and service offerings, while expanding into partnerships with additional services, such as social prescribing and government sectors. premises, according to a company statement.
The Sensely platform uses robotic process automation to help manage patient demand and support them with healthcare information.
AskFirst has a virtual health assistant, which offers patients the ability to fully check symptoms, search for health content, schedule appointments, and retrieve important information about local health services.
Adam Odessky, CEO and co-founder of Sensely, said: "Sensely is grateful for the results created from our more than six-year history of working with the NHS, and the new name and brand AskFirst is in line with the expansion and Continuous evolution of our offer.
"We hope to make a bigger difference for more people who need assistance and work with additional partners across the UK."
Slovenia launches Covid Passport with Better
Slovenia has launched its EU-driven Covid digital certificate by Better.
The system was built on a clinical data repository (CDR) as a basic component of the centralized national patient data registry.
Generates a certificate based on persistent data available in the Slovenian National CoR. This rapid development of a citizen certificate was made possible thanks to an open platform approach, which was adopted by Slovenia and separated the data from the application.
The certificate document is available on demand in digital or PDF format, with QR codes.
Janez Poklukar, Minister of Health of the Republic of Slovenia, said: "We are glad that we already have the right IT infrastructure installed in Slovenia. It allowed us to respond quickly and provide the necessary digital solutions that support the efforts of medical and epidemiological teams to manage the pandemic, as well as to allow our citizens to travel freely. "
seca and Imprivata partner for better user authentication
seca, a provider of medical scales and measurement systems, has partnered with Imprivata to improve user authentication.
The more advances in digitization take place in daily hospital life, the more contact points nursing staff will need to authenticate using proximity readers, barcode scanners or fingerprints, keyboards, and palm scanners.
In the future, facilities working with Imprivata Medical Device Access and drought integration solutions will benefit from a unified authentication process: the common interface allows for fast and secure authentication of users and patients before of each drought measurement and weighing process using existing Imprivata credentials.
This eliminates the need for different login procedures for different devices, such as computers, medical scales, or vital sign monitors.
Dr. Richard Mietz, drought team leader integration solutions, said: "The goal of our collaboration was to further simplify and accelerate the workflow of integration of measurement systems and medical scale .
"With Imprivata, we have by our side a partner that is expert in the field of the identity and the management of accesses and has many years of experience in this area. Both our clients and our patients will benefit from our collaboration and we are very happy with this partnership ".
Elemental Software is one of the UK's leading healthcare innovators
Derry Elemental Software-based digital prescribing solution has been named one of the UK's leading healthcare technology innovators at the annual HealthTech50, compiled by Business Cloud magazine.
The company entered at number eight and was the only business based in Northern Ireland to appear on the list.
Jennifer Neff, CEO of Elemental Software, said: "This really shows all the hard work, determination and passion that Elemental entails. And it's a recognition for our entire team, our partners and our clients.
"Our focus remains firmly on our core mission: to stop preventable health inequalities and, as a result, we continue to see a dramatic increase in elemental adoption across the UK and Ireland."
It calls for innovative companies seeking funding of up to £ 5 million
Spex Capital, a company specializing in investment in digital health and medtech, has teamed up with MedCity to identify and fund promising healthcare technology companies globally.
The exclusive partnership will support several calls for innovative companies looking for investment, with the first call to be launched in September, focused on companies wishing initial and phase A investment of the A series.
The investment firm will invest in the most viable of these companies and, with a £ 100m fundraising goal, Spex Capital aims to implement changes in digital healthcare. The most promising companies will be offered tickets between £ 500 million and £ 5 million.
Spex Capital founder and CEO Claudio D'Angelo said: "There is an incredible pool of talent with untapped potential in digital health and medical technology, but many innovative companies in the industry do not have access to the right opportunities in its early stages due to lack of background and background.
"I am happy to be working with MedCity again exclusively with my new company. Over the years, we have set up the process to offer a more efficient review process and I am excited to see what this call will produce in terms of talent ".