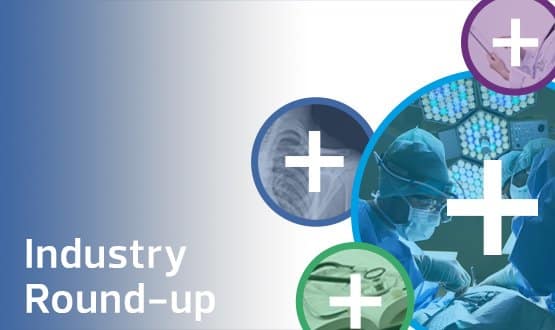 The latest digital health industry news summary includes news that Chelsea and Westminster have deployed an app to help patients navigate the hospital.
Chelsea and Westminster team up with BuzzStreets
BuzzStreets and the Chelsea and Westminster Hospital NHS Foundation Trust are launching a unique path finder for hospitals to help patients and their families navigate more easily.
It also aims to reduce staff time giving instructions, help ensure patients arrive on time for appointments, reduce stress and minimize traffic in the hallways.
The new app is part of the CW Innovation program, a joint initiative between Chelsea and Westminster Hospital NHS Foundation Trust and its charity CW +. After a successful test, the new system, created by BuzzStreets, allows visitors to Chelsea & Westminster Hospital in London to navigate from the outside to the specific location they need, whether it's a bed in a room, a consultation, the coffee or the pharmacy.
The app includes points of interest, such as offices, cafes and, uniquely, more information on the collection of more than 2,000 trusted digital works of art and installations that transform the hospital environment for to patients, families, volunteers and staff.
Vanessa Sloane, deputy head nurse at the trust, said: "The pilot project has already shown that the app reduces frustration for staff and visitors. It helps reduce the anxiety of patients and visitors trying to find their way. in the hospital, which previously required contact with various professionals.
"Overall, we've seen that the app helps save resources, improve patient outcomes, and improve the overall hospital experience for patients and their families."
Black Country Pathology Services partners with CliniSys
Black Country Pathology Services has worked with CliniSys to create the ICE [Integrated Clinical Environment] Portal, a web-based application that makes it easy for care homes or other community care settings to order Covid-19 lab tests and see results.
The pathology network has also drawn up plans with the company to continue development work on the ICE Portal, so that it is prepared for future health emergencies and can be used by other health and care services that need to request tests but cannot use existing networks. and computer systems.
Manx Baker, program manager, said: "When the pandemic hit, it soon became apparent that pathology services across the country were not set up to test people who are being cared for outside of our NHS family of services.
"We called CliniSys and said that' we need a website that care homes can use to request evidence that sends details directly to our systems '- and we worked in partnership with them to create the ICE portal.
"Although the pandemic is shrinking in the UK, we will continue to develop the portal as an important piece of testing infrastructure that we did not have before the crisis.
"We will also try to expand the portal so that it can be used by other services that need to request tests from outside our normal systems, such as sexual health services and the primary care vitamin D testing service."
Black Country Pathology Services is a leading pathology network providing laboratory services to four major acute trusts from its Wolverhampton base, where it has built a state-of-the-art center for microbiology, histopathology and blood sciences.
The London Clinic becomes robots
The London Clinic plans to continue advances in robotic surgery following the arrival of a da Vinci Xi surgical system.
The clinic will focus particularly on colorectal surgery, but plans a center of excellence in robotics in the heart of Harley Street, London.
The independent hospital has successfully completed more than 10 colorectal surgeries with the da Vince robot, which allows for incredibly accurate surgery, since its delivery in November 2020.
The Xi model is the latest iteration of the da Vinci series, which provides surgeons with an advanced set of instruments and a "smart" patient table to use in performing minimally invasive robotics-assisted surgeries. The surgeon guides the robot remotely using a nearby console.
Manish Chand, a consultant colorectal surgeon and professor of surgery at the clinic, said: "For several reasons, the adoption of robotic surgery in certain fields has been slow in the private sector. Robots have often been limited to the field of urology; or lacked resources and training to perform robotic surgery.
"However, robotic surgery has many advantages, which we want to share with our patients.
"For each of the cases we have performed since the installation of the Xi, including complex cancers as referrals from other centers or technically challenging repetitive surgery, our patients have found that robotic surgery is hugely satisfactory. and comfortable.
"They have experienced little pain after the operation and have been able to return home quickly and safely compared to other forms of surgery."
ADASS Yorkshire and Humber implement HAS technology
ADASS Yorkshire and Humber has become the latest region of the partnership to work with HAS Technology and implement its PAMMS solution among local authorities, following its proven success in the ADASS East region.
Working with the PAMMS team, ADASS Yorkshire and Humber County Councils will gather market information, quality and financial data to access it in one place, in real time.
Iain MacBeath, strategic director of the Bradford Metropolitan Council, said: "Yorkshire and Humber were already studying a regional approach to acquiring PAMMS and benefiting from the development of reports and links to their own contract control databases. We are now proceeding as a region with most of the councils participating in the first stage.
"As a region, we can design reports to meet the challenge of the guarantee and redesign our quality systems to respond to the exceptions and triggers that these will generate.
"It allows us to compare and reduce this variation in care quality across the region, helping to ensure that all citizens can access high-quality care. We can also work together on improvement initiatives identified by this intelligence." which reinforce why it is better to develop a solution than to develop fifteen ".
Ben Chance, head of PAMMS, said: "Our PAMMS solution empowers local authorities with information at the local, regional and subregional levels with secure reporting based on functions that gather disparate data and intelligence, which we hope will benefit the Yorkshire and Humber councils for great results, just as it has benefited their colleagues from other regions ".
Bradford and Airedale NHS select Lyngsoe X-Tracking
Airedale NHS Foundation Trust and Bradford Teaching Hospitals NHS Foundation Trust have awarded a 4-year contract to Lyngsoe Systems to supply their real-time X-Tracking location solution.
The system is an enterprise-wide asset tracking solution that supports GS1 standards and provides a complete, automated data capture platform that uses a combination of data capture technologies that include radio frequency identification and barcodes.
Both trusts will use the solution to track their fleets of medical devices. Each medical device will be labeled with a unique GS1 resource label that contains an embedded passive radio frequency label. A selection of passive radio frequency readers will be placed in key areas of the hospital to automatically detect and record the movement of labeled medical devices.
In addition, mobile and portable passive radio readers can be used to more accurately capture the details of medical devices and their associated locations.
Aubrey Sitch, manager of the Scan4Safety program for both trusts, said: "Before the pandemic, finding equipment in busy hospitals presented real challenges. Covid added to this difficulty with the increasing demand for equipment and the reduced access to the rooms.
"Working with Lyngsoe Systems to deploy a solution that tracks 38,000 initial assets will ensure greater staff capacity and experience to provide essential care."