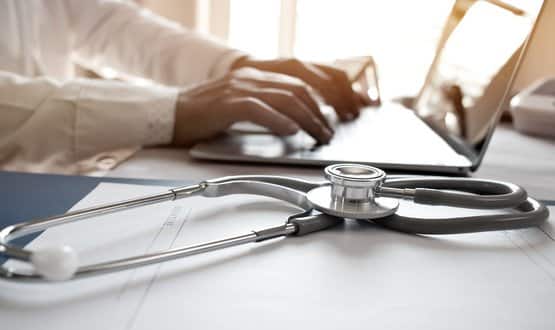 Digital identification company Imprivata has launched a virtual smart card solution to provide faster access to NHS Spine services.
Users of the OneSign Spine Combined Workflow Plus solution provide users without access to the services without clicking without the need for a physical card.
According to a statement from Imprivata, the solution enhances security by removing smart card solutions and also supports compliance with NHS information governance standards.
The virtual smart card is generated using the same registration processes as a physical card, but instead of having to print and send a card to the doctor, a virtual card can be created at the Imprivata systems facility.
It is fully integrated with Imprivata OneSign solutions and can be accessed with an Imprivata identity.
Gus Malezis, chief executive of Imprivata, said: "The Covid-19 pandemic has driven the rapid adoption of new technology within the NHS and has forever changed the way care services are provided. At Imprivata we are committed to enabling digital transformation by providing solutions that address very complex clinical workflows, safety, and health compliance challenges.
"This latest development of the Imprivata OneSign platform recognizes the need for our NHS customers for a fully integrated virtual smart card that removes barriers to technology at the spotlight."
The solution is designed to provide quick access to secure patient data to encourage adherence to safe work practices and can be integrated with electronic medical records, the Imprivata statement stated.
Providing NHS staff with a seamless way to work across different organizations has become a key focus for NHS England during the pandemic.
The organization began in March last year essays on digital staff passports which led to current plans to make them available to "substantially more staff."
A prior information notice published on 6 May 2021 revealed that NHS England and Improvement were looking expand the program "As soon as possible".
The new service under the health system support system is valued at £ 1.25 million.
It comes a year after Health Secretary Matt Hancock promised £ 40 million to speed up the time it takes NHS staff to log into computer systems.
Part of the program would look at how the NHS worked with IT system vendors to standardize logins and provide multi-factor logins, such as access to fingerprints, instead of using password logins. .
Following the funding announcement, Digital Health News took a look at the login technology used in the NHS. Figures provided by Imprivata at the time revealed that the company was the largest provider of NHS access solutions, with the technology used in 70% of NHS trusts.
The global provider provides a lot of solutions that include single sign-on; virtual desktop access; multifactor authentications; identity governance; and patient identification.
Imprivata was recently forced to do so abandon plans to acquire the secure authentication provider Isosec after the Competition and Markets Authority found that part of the motivation for the acquisition was the "elimination of a competitive threat from the market".