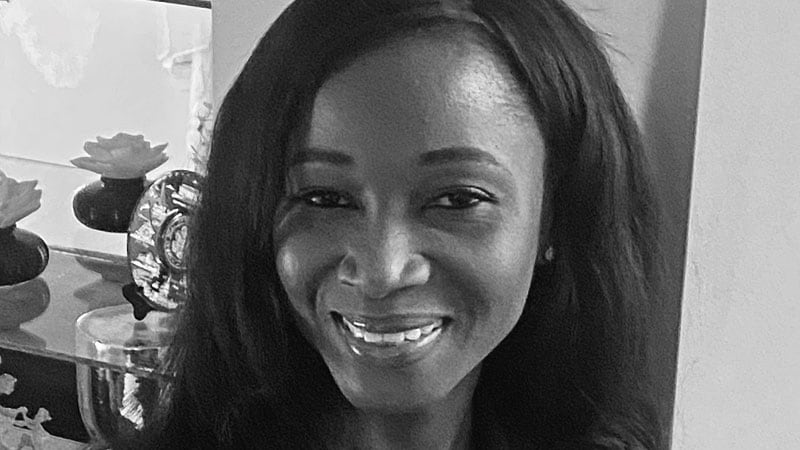 On December 29, 2020, in front of cameras and reporters, Patricia Cummings, RN, gave Vice President–elect Kamala Harris and her husband their first COVID-19 vaccine.
Patricia Cummings, RN, vaccinating Vice President–elect Kamala Harris.
It was a long journey from her birthplace in Guyana, and a rather interesting Christmas surprise, to say the least. On Christmas Day, Cummings received a phone call asking if she would be willing to do the honors and administer the vaccine. Cummings, who works as a clinical nurse manager at United Medical Center in Washington, DC, and is enrolled in the Master of Science in Nursing – Nurse Executive program at Walden University, an online university headquartered in Minneappolis, Minnesota, was surprised and flattered.
From Humbler Origins to Being in the Spotlight
Cummings feels that she was selected because of her previous involvement with vaccination programs. Her employer had opened a COVID-19 vaccination clinic, and Cummings had volunteered to assist with the inoculations. "I was asked if I would vaccinate several of our senior leaders, including the chief executive officer, the chief operating officer, and the chief medical officer," she said. "I believe that it's because of those positive interactions that I was considered for the role of vaccinating the incoming vice president–elect and her husband."
Cummings admitted that she was initially "very nervous, excited, and honored to be the one to perform this important task. And then after completing it, I felt that I was fulfilling my calling as a nurse.
"I felt privileged to be representing nurses all over the world," she added, "and I was very grateful that they chose a nurse to give the vaccine, because many other health professionals could have been chosen."
Cummings, who emigrated to the United States about 20 years ago, has been a nurse for almost 16 years. She was influenced by observing her aunt, an RN who earned her doctorate in nursing education from Walden. Giving the vice president her vaccine was certainly a highlight of her career. "It all went very smoothly, and I thanked her for coming to our facility and that it was an honor to serve," she explained. "And she expressed gratitude for the work I was doing and for all nurses for the work that we do."
The Year of the Nurse Amid the COVID-19 Pandemic
The World Health Organization declared 2020 to be the Year of the Nurse and Midwife in honor of the 200th birthday of Florence Nightingale, considered to be the founder of modern nursing. Unexpectedly, it also turned into the year that an international health crisis erupted, which essentially catapulted nurses into the spotlight.
The COVID-19 pandemic exposed gaps in the infrastructure of the healthcare system, as well as problems in the social determinants of health and in disparities in healthcare. It amplified many problems that nurses have contended with for decades, such as working short staffed and sometimes in unsafe conditions and with inadequate support from administrators.
On the upside, the pandemic has also highlighted the vital role that nurses play in healthcare, working on the front lines to provide direct care, and in some cases putting themselves at risk for infection.
As of October 2019, there were 4,096,607 registered nurses (RNs) and 920,655 practical nurses/licensed vocational nurses (LPN/LVNs) in the United States. Nursing has gone through many growing pains since Nightingale's time and continues to evolve and expand beyond traditional roles and stereotypes.
Cummings noted that the profession continues to be based on caring and compassion. "The changes that have taken place have to do with diversification of the profession," she said. "It is now more diversified in terms of gender, race, culture, and a greatly expanded number of specialties."
Women still predominate, composing 90% of the workforce, and nearly three quarters identify as White non-Hispanic. By the beginning of the twentieth century, few programs in the United States accepted men. Nursing has not been immune to racism and segregation. Schools overwhelmingly admitted White women only and either had strict quotas for minorities or refused to admit them at all.
The days of starched white caps are long gone, and white uniforms have largely been replaced by scrub clothes.
Men Are Breaking Barriers in Nursing
The composition of the profession is slowly but surely becoming more reflective of the general population. The percentage of men has grown to 9.6% of the nursing population, up from 7.1% in 2008, and although the number of nurses who belong to minority groups remains disproportionately low, that number is inching up as well.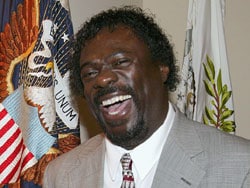 One of the more obvious signs of changing times occurred in 2018, when Ernest Grant, RN, PhD, became the first male president of the American Nurses Association (ANA). Being the first male ANA president wasn't his first "first" ― in 2015, he became the first Black man to graduate from the University of North Carolina (UNC), Greensboro, with a doctorate in nursing.
Grant initially aspired to become an anesthesiologist, but as the youngest of seven kids and being raised by a single mother, the cost of a medical education was out of reach. A high school guidance counselor suggested he go to nursing school and that he could then work his way through medical school. The quickest path to becoming a nurse was to be an LPN, and that is where he began his nursing education. "About 6 months into nursing school, I forgot all about medical school," he said.
Grant went on to get his RN and advanced degrees and became an internationally recognized burn care and fire safety expert. He has served as the burn outreach coordinator for the North Carolina Jaycee Burn Center at UNC Hospitals, in Chapel Hill.
This was in the 1970s. Grant said that he always had support from his friends and family. Female nurses for the most part treated him as a colleague, although it wasn't completely smooth sailing. "There were instances when I had to prove myself to my female counterparts," he said. "Another issue was that when I went into nursing, there were not very many male CRNAs [certified registered nurse anesthetists]. If there were guys there, they had the title of orderly."
Grant explained that on occasion, he was mistaken for an orderly and was treated as such. He had to "stand his ground" that he was a nurse."There was a little bit of racial discrimination as well, and I'd get the occasional comment from a patient who said, 'Can you get someone else,' but as times changed, this happened less often," he said.
With a career spanning four decades, Grant has never regretted choosing nursing. "No matter how many bad days you have, you know you always make a difference in someone's life," he said.
Male Nurse Anesthetist Who "Fell Into Nursing"
Female dominance didn't scare Bob Albeck, RN, CRNA, away from the profession. A certified nurse anesthetist from Boca Raton, Florida, he fell into nursing because after 2 years of college, he had no idea what he wanted to do as a career.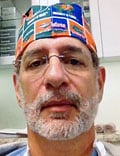 "My brother, who is a physician, suggested I research nursing as a career choice," he said. "I learned that I could help people and at the same time earn a decent wage and work almost anywhere."
Although this was in the 1970s, when 97% of the nursing workforce was female, he didn't worry about being male. "I learned about being a CRNA in nursing school, and the rest is history," Albeck explained.
Albeck doesn't recall experiencing any overt gender discrimination and feels that he was always treated fairly by his coworkers, male or female, but there has been friction between nurse anesthetists and anesthesiologists. There have been hot debates as to who can provide a better level of care. Albeck feels that this situation has improved since the 1980s, when he first began working as a CRNA.
"I think we are respected as competent professionals by surgeons more now than at the start of my practice," he said. "However, the attitude from our nursing coworkers varies ― some are respectful of our training and expertise, while others are resentful."
Overall, he feels that nursing "has been very good to me. I would do it again, and I think it is a good choice for folks these days, as there is a shortage and the compensation is good."
A Second Career After the Horror of 9/11
The field of nursing is booming. The Bureau of Labor Statistics has projected that the field will grow 7% percent from 2019 to 2029, which is faster than the average for most other occupations. The continued demand for nurses has always drawn people to the profession. The never-ending shortage of nurses has also led people to consider nursing as a second career.
At one time, Molly Elizabeth, RN, worked in finance and had no plans to change her career, although she had once toyed with idea of becoming a nurse. "My grandmother wanted to be a nurse, but for some reason she never did," said Elizabeth. "But she always had high praise for nurses."
Her grandparents were sick during much of Elizabeth's childhood, continually gong in and out of the hospital, and she would help her parents care for them. Then 9/11 happened. "I got off the subway and saw the tail of the airplane sticking out of the building," she said. "It was chaos, and I just started to run."
Teaming up with a fellow coworker who was a former emergency medical technician, they helped out where they could, continuing for several days following the attack. "We worked with the Red Cross overnight on the rescue shift — comforting people, pulling people out of rubble, getting food for them, that sort of stuff."
After the experience of 9/11, Elizabeth found it difficult to return to "pushing paper," and she enrolled in a nursing program. Surprisingly, none of her classmates were teenagers right out of high school. Rather, they were adults such as herself and were entering nursing as a second profession. Elizabeth has been out of school for 9 years. Since 2015, has been working as a traveling emergency department (ED) RN with Cross Country Healthcare and is based in Massachusetts.
Elizabeth was on the front lines as the pandemic took hold, but the expected surge of patients didn't occur immediately. Rather, the volume of patients coming through the ED dropped off. "People were afraid to go into the hospital, and we weren't getting very many of the usual type cases, like people with postsurgical complications, since elective surgeries had been put on hold," she said. "Less people were on the road, so there really weren't any injuries due to car accidents."
As the summer progressed, the volume did rise and remained high. Patients who possibly had COVID-19 were coming through in increasing numbers. Fortunately, her hospital did not have any problems with personal protective equipment. "It was rationed, and we reused it, and we started getting disposable plastic gowns that fell apart, but we never ran out," she said.
Elizabeth says that in the 9 years that she has been nursing in a hospital setting, the advances in technology have really changed healthcare. "Patients can now get information online immediately, accurate or inaccurate," she said. "They come into the ER and they're giving us a diagnosis. Sometimes it helps and sometimes not."
Overall, Elizabeth is happy that she made the switch. "I think nursing is a good career if you have the strength and patience for it," she said, "but whatever specialty you're in, you've got to remember you're dealing with sick people, and I'm not sure all of my classmates understood that. A lot of them were looking at this as just another kind of job and didn't seem to get what it was really about."
Many of her classmates didn't stick with bedside nursing, she explained. "They weren't cut out for it, and they're doing other jobs in healthcare, or they've completely opted out and moved on to something else. And that's okay."
Where Is Nursing Headed?
Grant noted that one of his goals as president of the ANA is to increase diversity in nursing, "as it should be reflective of the population we serve. And one of the dialogs we are having with deans and directors of nursing programs is that they open up their programs to more minority nurses."
One of the issues that persists in nursing is racism, says Grant. "I think it has changed, but as COVID has uncovered many issues in healthcare, it has also uncovered a lot of inequities in the profession," explained Grant.
Facilities can identify minority nurses to groom and mentor for leadership positions, he noted. Another issue is in hiring, when healthcare organizations advertise that they only want nurses who have baccalaureate degrees. "We know that most minority nurses have an associate degree, and so this is shutting out a good pool of nurses," he pointed out. "There can be some flexibility on this, such as asking if the person would be willing to work on their BSN (Bachelor of Science in Nursing degree) and offer tuition assistance. That will open up more doors."
Cummings feels that most of the changes that have occurred within nursing have been positive. "There are more nurses participating in their local and state governments, and that is giving nurses a greater voice," she said. "It is a more respected profession ― it used to just be considered caring, which we still do, but now we also educate and advocate."
Persistent nursing shortages are not going to be resolved anytime soon. "A lot of nurses obtain their formal education, get in a few years of experience, and then move on to their graduate degrees and leave the bedside," she said. "They move to a more corporate type job, such as informatics or administration. These are important, but it takes them away from the bedside."
That said, the future of nursing is bright. Nurses are key to the health and wellness of our nation, Cummings believes, "as we are the ones who do the care and actually touch the patient.
"It is the most rewarding feeling when you have a patient who comes to you literally broken and you help to heal them to their better self," she added.
For more news, follow Medscape on Facebook, Twitter, Instagram, and YouTube.