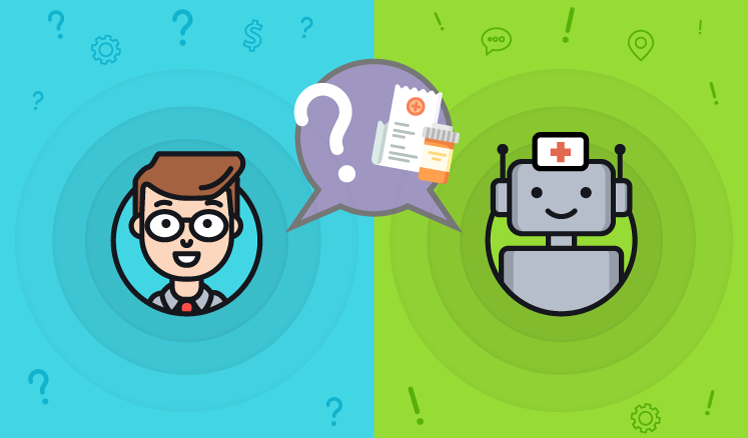 Technology is reshaping the healthcare sector. As physicians and researchers push the boundaries of medicine, technological advances are changing the way patients and physicians communicate and how care is administered. Chatbots and artificial intelligence are two revolutionary technologies that are leading the way in transforming the industry.
Chatbots
In a interview with Techemergence, Dr Matteo Berlucchi, CEO of London-based Your.MD, said 3 out of 5 doctor visits would be unnecessary if a patient had the right information at their disposal. Dr. Berlucchi also said that once chatbots evolve, "we fundamentally eliminate the need to consult a doctor for all those cases that require self-care." If chatbots learn to work by a general practitioner's standards, they can reduce the number of office visits by 60 percent.
Many chatbots are already geared to help patients with a symptom-based diagnosis and allow patients to receive instant feedback on general health questions and illnesses. They are designed to learn from thousands of interactions in order to increase the accuracy of recognizing their disease. The goal is to be able to help people in less time and for less money than it would take to see a medical professional.
Diagnosis is not the only impressive feature of chatbots. Some of them, like Woebot, can also serve as digital therapists. This type of chatbot is programmed to mimic human conversation by asking key questions and allowing a patient to open up and talk through their emotions. Alison Darcy, founder and CEO of Woebot Labs, he said The Washington Post, "You can get things out of your chest without worrying about what the other person thinks, without fear of judging." This anonymity is a value that all chatbots bring to the table.
What we need to keep in mind, though, is that chatbots don't yet function on a real human level. The systems that have been deployed so far are still learning and therefore prone to errors. In addition, most are text-based and cannot yet recognize images or voices. But as this technology advances and recommendations become more accurate and specialized, chatbots could save consumers billions of dollars in office visits and associated costs.
Artificial Intelligence (AI)
Hospitals and doctor's offices generate and store large amounts of data, including those from pathology slides, electronic medical records, portable devices, and insurance claims. Finding an organized and efficient way to analyze this data is critical. This is where AI comes into play. Using machine learning algorithms, it can detect patterns that elude human physicians, pushing the practice of medicine toward prevention through early detection of risk factors.
The Food and Drug Administration (FDA) appears to fully support the assistance that AI can provide. At AcademyHealth 2018, FDA Commissioner Scott Gottlieb, MD, said: "AI is a great promise for the future of medicine and we are actively developing a new regulatory framework to promote innovation in this space and support the use of AI-based technologies."
However, the biggest change that AI can bring to the healthcare sector is through security. It's no secret that health data is very sensitive, as hospitals have access to personal health information and patient identification. However, most healthcare organizations have obsolete computer systems. Mark Hurd, CEO of Oracle, stated: "Consider the fact that 85 percent of security breaches take advantage of system vulnerabilities for which a patch was available for more than a year but was not implemented."
This is an amazing statistic and clearly a big reason why hackers target the healthcare industry more than others. In the past three years, 42.5 percent of all data breaches occurred in the healthcare sector, Healthcare EMR reports. In the last two years alone, 91 percent of all health organizations have reported a breach.
The healthcare sector desperately needs its digital security systems to be updated by experienced people healthcare computer developers. And there is also hope to be found in AI. According to Mark Hurd, "autonomous cloud-based systems patched these vulnerabilities almost instantly." Hopefully, some of Commissioner Gottlieb's initiatives at the FDA include upgrading obsolete infrastructure with automatic AI patch capabilities to protect the most valuable patient data.
Takeaway food
Thanks to their core machine-based learning, chatbots and AI are evolving naturally day by day. The more qualified chatbots understand the symptoms, the less often patients will have to make costly in-person visits to the doctor. Meanwhile, AI systems have the potential to make the healthcare industry safer and more efficient with the help of automated patches and data analysis. Doctors are already excited about the benefits these technologies will bring to healthcare, and surely patients should be too.
Get my app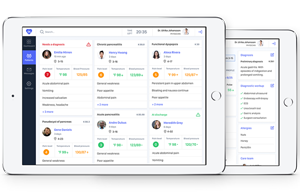 Development of mobile medical applications for ScienceSoft
Tired of commercial medical applications that are not compatible with your system? We develop mobile health solutions tailored to your individual needs.