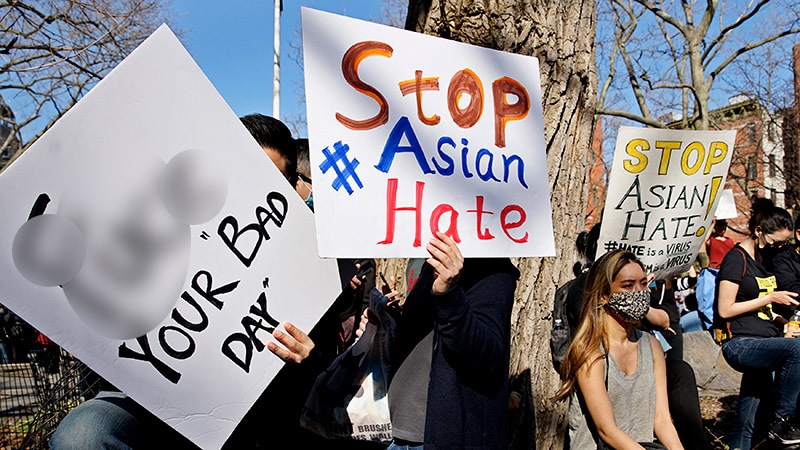 Editor's Note: Find the latest news and guidance on COVID-19 at Medscape's Coronavirus Resource Center.
The House of Representatives voted Tuesday 364-62 to pass the COVID-19 Hate Crimes Act, a bill written in response to increased anti-Asian violence during the coronavirus pandemic.
Republicans cast all the negative votes. The Senate passed the bill last month on 94-1, with Senator Josh Hawley (R-Missouri) the only non-vote. The bill now goes to President Joe Biden, who is expected to sign it.
The Hate Crimes Act COVID-19 calls for the assignment of a one-time person from the Department of Justice to expedite the review of hate crimes related to COVID-19 and to support local and state agencies that respond to hate crimes, according to one press release of U.S. Senator Mazie K. Hirono (D-Hawaii), who sponsored the bill with U.S. Representative Grace Meng (D-NY).
That person would also work with government agencies "to mitigate the discriminatory and racial language used to describe the pandemic," the statement said.
"Those of Asian descent have been blamed and atoned for for the COVID-19 outbreak," Meng told a news conference. ABC News reported.
"And, as a result, American Asians have been beaten, cut, spat upon, and even set on fire and murdered. The Asian American community is exhausted from being forced to endure this rise in fanaticism and racist attacks. Asian Americans are fed up with living in fear. "
Proponents of the bill say violence against Asian Americans and Pacific Islanders can be traced back to former President Donald Trump who called COVID-19 the "virus of China."
The bill was introduced before the March 16 shooting at spas in the Atlanta area that left eight people dead, including six Asian women.
Half of American Chinese parents and their children report experiencing face-to-face racial discrimination related to the COVID-19 pandemic, according to the results of a survey released in November.