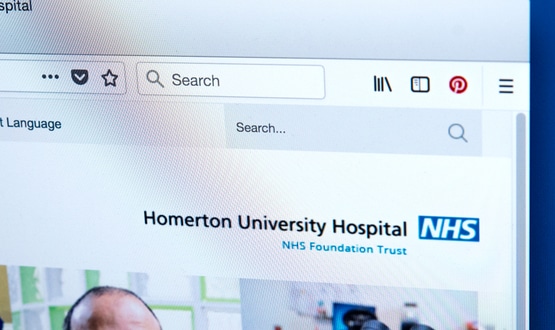 Homerton University Hospital NHS Foundation Trust has launched a digital pilot of the patient-initiated follow-up care pathway for its endometriosis patients.
The introduction of the patient-initiated follow-up care pathway (PIFU) allows patients to complete digital questionnaires at regular intervals, rather than attending face-to-face appointments.
If they indicate a problem in the questionnaire, an appointment will be activated when necessary. Patients can also submit a questionnaire if they think they need to update health care providers about their condition, which is automatically chosen for faster doctor access.
Marcus Pradhan, a trusted performance manager, said: "Like all NHS trusts, we are experiencing high demand for our services and are therefore looking for ways to reduce delays and operate more efficiently at the same time. We offer quality care. PIFU is one way to do that. "
Healthcare Communications was selected to implement the service, which will activate digital questionnaires through the Patient Portal at three, six and nine month intervals.
Concepta Wayment, vice president of transformation for Healthcare Communications, said: "We are delighted to have been able to support Homerton with the implementation of its PIFU pathway.
"Our technology is ready to easily facilitate personalized questionnaires, such as the one Homerton uses, ensuring that the PIFU care pathway can be tailored to specific medical conditions. This has significant potential to support confidence in your efforts. to optimize appointment scheduling and address delays and capacity challenges ".
The trust intends to deploy the initiative for other long-term conditions, following the successful completion of this pilot. A similar staggered deployment pattern followed when selected Genesis to offer an inventory management service. It was initially implemented in the reception, distribution and room locations, before being followed by the cardiology, theater and radiology departments.