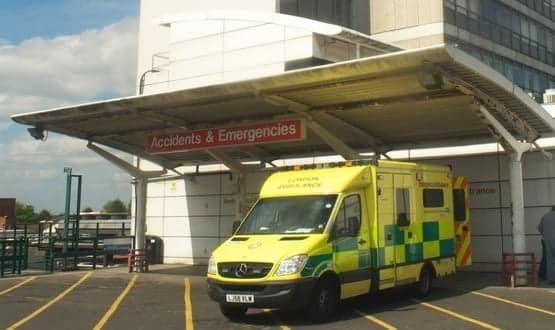 The Hillingdon Hospitals NHS Foundation Trust and North West London ICS have come one step closer to their goal of having a paperless environment.
Following a hiring process, the board has awarded a seven-year contract to IMMJ systems for the deployment of its MediViewer electronic document management (EDMS) system. The move will align the region and the integrated care system (ICS) ensuring that Hillingdon Hospitals, Imperial College Healthcare NHS Trust and London North West University Healthcare NHS Trust use the same document management platform. All sites are expected to be published by the end of 2021.
In September 2019, confidence deployed MediViewer to its emergency department. This next step will allow you to digitize all paper medical records in their initial phase. In later phases, clinical users will access patient records from anywhere in the ICS.
Digitization of records will support ICS trusts as they advance their recovery planning after Covid and plan to move clinical and patient services to all 12 locations in the region.
Robbie Cline, joint CIO for both Hillingdon Hospitals and London North West, said: "It is a great opportunity for Hillingdon to embark on a journey with London North West and Imperial by digitizing records in the same system. There are significant benefits if doctors can access the medical records of their patients from all three organizations. This will allow us to provide more flexible care across the industry, which is particularly important to support our covid-19 recovery plans.
Extending MediViewer to all trusted specialties will change the way physicians provide patient care and improve the overall patient experience.
Michael van de Weg, CEO of IMMJ Systems, added: "We are delighted to partner with Trusts in the ICS region of north west London to deliver digital transformation and unlock the value this can provide in sharing clinical information. through an integrated care system.
"Our clinical EDMS solution, MediViewer, is now available at Hillingdon Hospital Emergency Department and we are honored to be selected to extend the solution to all of the Trust's specialties."