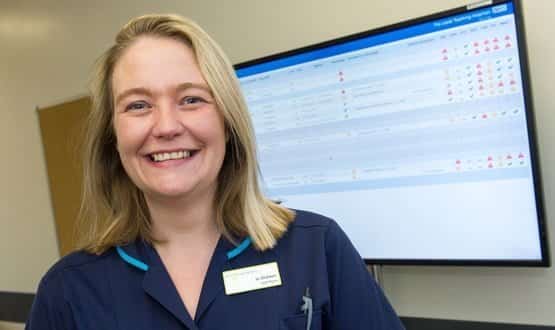 The current president of the CNIO Digital Health network has been announced as the new head nurse of NHS Digital.
Jo Dickson was recently director of clinical computing at Nuffield Health and has also been a CNIO at Leeds Teaching Hospitals NHS Trust. She has worked in various specialties in her 25-year nursing career, moving into clinical computing more than ten years ago.
During this time, Dickson has led several technology-enabled change programs, including ePMA. [Electronic Prescribing and Medicines Administration], EPR and shared care registration programs.
In addition to being the current president of the CNIO Digital Health Network, Dickson is also a founding member of the Faculty of Clinical Informatics. He has a particular interest in the use of interoperability standards to improve the exchange of information between healthcare settings and between clinicians and citizens in order to optimize patient outcomes and quality of care.
Dickson said: "I am very excited to join NHS Digital, having observed their work over the past year in providing digital services to support doctors and citizens during the Covid-19 pandemic.
"I am also looking forward to working with the national CNIO, Natasha Phillips, and her team to support the realization and implementation of digital nursing and midwifery priorities that are a key part of the broader agenda for to the chief nursing officers. "
It takes over from the role previously played by Caron Swinscoe and Anne Cooper. Cooper left office in 2018 while Swinscoe took over the role on a temporary basis.