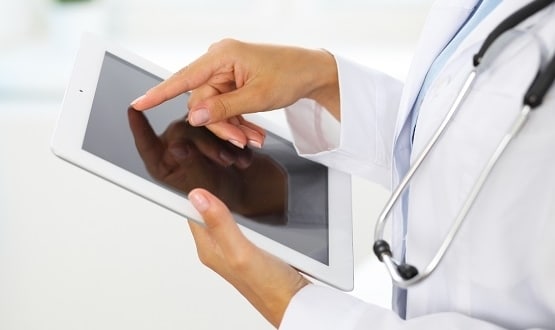 Hampshire Hospitals NHS Foundation Trust plans to launch a new digital platform to manage preoperative assessments at its three hospitals.
The trust will deploy Synopsis Home and Synopsis iQ at Andover War Memorial Hospital, Basingstoke and North Hampshire Hospital and at Royal Hampshire County Hospital in Winchester in the coming months.
The Synopsis iQ system will allow trusted staff to manage each patient's elective surgery pathway, including preoperative health questionnaires and postoperative outcomes, from a central digital dashboard.
Through Synopsis Home, the trust will also be able to ask patients to complete their preoperative health questionnaires digitally at home or outside the hospital, as appropriate.
Responses will be automatically risk stratified to provide classification teams with data to decide the most appropriate pathway for each patient.
The platform will be integrated with the trusted DXC technology patient management system, internal electronic patient registration systems and theater scheduling systems, with data immediately available to hospital staff.
Rachel Foley, a former senior sister to countywide preoperative confidence assessment, said: "Previous preoperative assessment interventions using Synopsis iQ and Home allow us to identify patients at high risk of not being eligible for their operation before and intervene with more effective medical input to make sure they have the best chances of continuing the surgery.
"The platform also helps us reduce unnecessary preoperative evaluation visits, so we can reduce the number of patients in waiting rooms at once.
"This will be especially beneficial as we address the delay in postponed elective surgery due to the coronavirus pandemic."
Michael Applethwaite, Synopsis 'regional sales director, said the digital platform would help confidence manage the backlog of postponed elective surgeries due to the pandemic.
"Trusts are trying to establish how many patients on the waiting list still want to continue their intervention, identify patients who may have been physically or medically impaired or who have other long-term comorbidities that may affect their suitability for surgery ". added.
"Immediate access to real-time information is crucial. The use of Synopsis Home and Synopsis iQ would mean that the hospital can quickly identify and identify patients in shape and ready for operation, focusing on those that require a more detailed hospital assessment, while benefiting from data. of referrals, responses and risk assessment completed. the information can be accessed instantly through a central digital platform ".
Other trusts using Synopsis Home and iQ include South Tees Hospitals NHS Foundation Trust and Worcestershire Acute Hospitals NHS Trust, which launched the platform in June 2020.