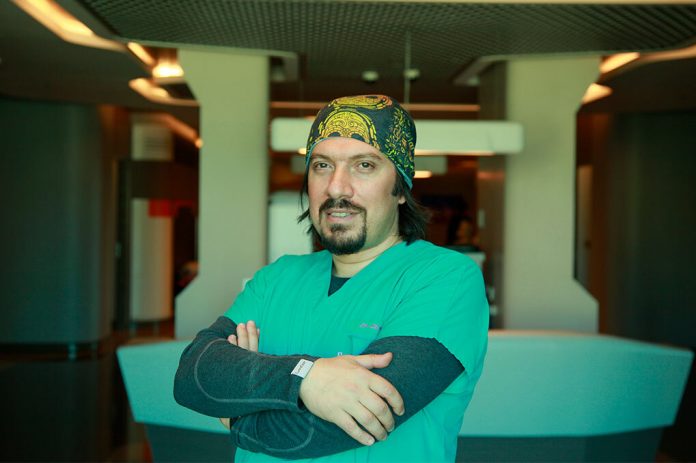 Istanbul, Turkey, 11/24/2021 / Dr. Ziya Yavuz /
Many people cannot come to terms with the fact that their hair is gradually disappearing. They do not feel increasingly attractive and may even withdraw from social life. While hair loss in women usually only occurs during menopause, it can affect men from their twenties. However, in today's world, this is no reason to despair, because after all, there is a tried and tested solution with hair transplantation.
Full hair shouldn't be a dream, and it doesn't have to cost half a fortune. In Turkey, a hair transplant is carried out by experienced specialists and can score with an excellent price-performance ratio. If you look at the post-hair transplant experience reports in Turkish clinics, the verdict is consistently positive. Of course, the patient can do a lot to ensure that the hair transplant is a pleasant experience with a satisfactory result.
Exchange of Experience at a Hair Transplant Forum in Turkey
Before you decide to take such a big step, of course, you want to gather enough information in advance. The Internet is an outstanding source of data on hair transplantation. First, you can watch a few videos on YouTube to get an idea, including all the steps up to and after maintenance. Various forums and groups, such as Facebook, are ideal for exchanging ideas. Here you can get not only detailed information but also get rid of personal questions.
This communication with other affected individuals can relieve concerns and fears about the surgical procedure. Other users know exactly how you feel when you suffer from genetic alopecia. No one needs to be ashamed of their concerns in a forum, but many can find answers. Of course, you can inquire about a particular surgeon and maybe even take photos of a hair transplant Turkey beforehand to convince yourself of their abilities. Turkey's experiences are mostly positive and encourage you to jump into a new phase of life with more confidence.
Avoid Negative Experiences with Hair Transplant
Even though most patients in Turkey are satisfied with hair transplantation, there are a few exceptions who may regret their decision. However, there are only a few cases that, as a rule, can be avoided. To avoid unpleasant surprises, there are a few important points to consider before hair transplantation in Turkey. The most important thing is the careful selection of the clinic and a well-known surgeon. They must have a wealth of experience and be able to offer relevant certifications.
Hair transplantation in Turkey is generally much cheaper than clinics in Europe. However, one should not choose the cheapest offer, but also make sure that modern techniques are used. Nonetheless, it would be best if you did not neglect that your behavior a few months after the operation also contributes significantly to the result. To avoid negative experiences as much as possible, patients should therefore strictly adhere to the clinic's code of conduct.
Hair Transplantation in Turkey – Dr.Ziya Yavuz Clinic as a Recommendation
Those who require having a hair transplant in Istanbul should visit. We recommend that you contact Dr. Ziya Yavuz Clinic. The internationally renowned surgeon is one of the best in his field worldwide. He owes this, among other things, to his X years of experience and his highly trained team. With a large clientele from many different countries, Dr. Ziya Yavuz offers special packages for his patients. In addition, his interview with BBC One is an indication of first-class quality and a high level of patient satisfaction. This is aided by a growth rate of at least 98 percent, so there is significantly more hair volume a few months after hair transplant.
Dr. Ziya Yavuz Clinic also offers its patients a versatile carefree package that includes hotel accommodation, transfers, interpreters, and post-procedure laser treatment. Ziya Yavuz and his team use particularly gentle and comfortable forms of anesthesia for both the FUE method and DHI hair transplantation. The patient has no pain and can be handled during the entire procedure. With the FUE technique, you can work much more precisely with the help of innovative sapphire blades. With the DHI technique, there is no requirement to store the hair follicles temporarily. They are transplanted directly using the implantation pen after they are removed from the donor site.
Evaluate Hair Transplant in Turkey Before and After Photos
You can only trust the doctor who performs the treatment if you have done his job before the hair transplant. Low prices in Turkey are only due to low labor costs and have nothing to do with low quality. Suppose you want the procedure to be done on the hair transplant Istanbul, first of all, Dr. Ziya Yavuz Clinic. You can use this opportunity to show you the photos of other patients in advance to have an impression of the potential outcome of the hair transplant.
After a free hair analysis, doctors can choose the type of hair transplant that best suits the patient's needs and wishes. Before and after pictures on the official website of Dr. Yavuz's clinic are honest and do not raise unrealistic expectations and hopes. Every person and hair loss is individual, so how hair transplantation should continue should be decided on a case-by-case basis. Since Dr. Ziya Yavuz Clinic offers all common surgical methods, you can get the most out of every hair transplant.
Where is the Most Guaranteed Hair Transplant in Turkey?
There are now numerous clinics around the world that offer hair transplants. The facilities in Turkey are definitely among the best, with an equal focus on quality and affordable prices. In particular, many positive references, already giving many of his patients a brand new perspective on life, Dr. Ziya Yavuz Clinic. Over 20 years of experience and the use of the latest surgical techniques speak for themselves. The team around the Turkish surgeon is always with the patient, from preparation to care. That should be reason enough for you to trust the clinic so that after a few months, you will feel like a completely different person.
Media Contact
Name: Dr. Ziya Yavuz
Email: [email protected]
Phone number: +90 544 788 43 88
Agency: Rank Medya
Source: Story.KISSPR.com
There is no offer to sell, no solicitation of an offer to buy, and no recommendation of any security or any other product or service in this article. Moreover, nothing contained in this PR should be construed as a recommendation to buy, sell, or hold any investment or security, or to engage in any investment strategy or transaction. It is your responsibility to determine whether any investment, investment strategy, security, or related transaction is appropriate for you based on your investment objectives, financial circumstances, and risk tolerance. Consult your business advisor, attorney, or tax advisor regarding your specific business, legal, or tax situation.