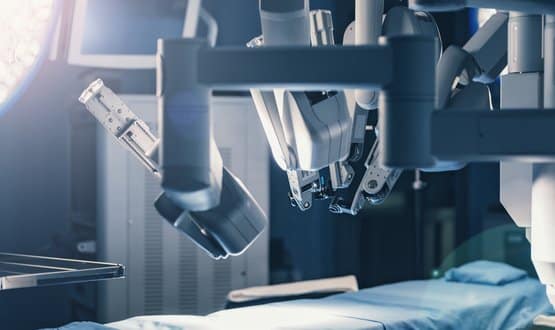 The NHS Foundation Trust of Guy and St Thomas has added a fourth surgical robot to its collection to try to speed up cancer operations delayed by the pandemic.
The new addition joins three 4th generation of da Vinci surgical systems from the manufacturer Intuitive who already owns the trust and with four machines, the trust now has the largest robotics program in the UK.
The new robot, which is on loan until the end of the year, will operate on NHS patients from the private flats of Guy's Cancer Center as part of a partnership with private healthcare provider HCA Healthcare UK. The new delivery will help eliminate an accumulation of surgical procedures and is also expected to improve patient outcomes. The use of robots in surgery leads to greater operational accuracy which can mean less pain for patients, minor scars and reduced hospital stays after surgery.
David Marante, regional director of Intuitive in the UK and Ireland, said: "The pandemic has highlighted the need for a transformative approach to NHS recovery and that the use of our da Vinci robotics-assisted surgical technology it aims to improve outcomes for patients and reduce the total cost of care in ways that have never been so relevant. "
In December 2020, South Tees Hospital Foundation Trust joined Guys 'and St Thomas' as one of only three The NHS is confident of having a team of surgical robots. Guy and St. Thomas perform approximately 1,100 robotic surgeries a year. The additional surgical robot will increase the number of procedures by more than 300 a year, making it the largest robotic program in the UK.