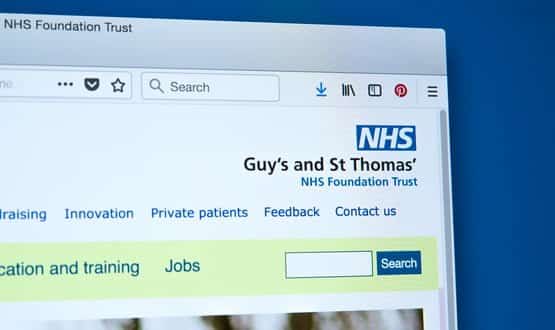 The NHS Foundation Trust of Guy and St Thomas has chosen Nuance to offer voice recognition technology as part of its digital transformation strategy.
AI software company Dragon Medical One software will be integrated with the trust's Epic electronic health record. This will allow more than 10,000 clinicians to collect clinical documentation and browse patient records with their voice instead of writing.
Trust has recently established its Apollo program, in collaboration with King's College Hospital NHS Foundation Trust, to transform the way their services are provided and the way patients interact with their own healthcare. This includes Epic's electronic health record system and support technologies to replace paper documentation and consolidate patient records to facilitate consultation by physicians at the point of care.
Robyn Tolley, director of the Apollo Trust program, said: "Our initiative aims to use technologies that facilitate access to the information and data needed for staff and patients.
"Our collaboration with Nuance will allow clinicians to create accurate, high-quality patient records more efficiently, providing them with better information and freeing them to do what they do best, improving patient outcomes."
Nuance Communications will have to be acquired by Microsoft in a deal worth about £ 14.3 billion ($ 19.7 billion) and is expected to be completed by the end of the year.
Its healthcare solutions capture, enhance and communicate more than 300 million patient stories each year, helping more than 550,000 clinicians from 10,000 healthcare organizations worldwide.
Diana Nole, Executive Vice President and CEO of Nuance Healthcare, added: "Guy's and St Thomas' NHS Foundation has been proactive in responding to the challenge of changing demands, such as the growth of telemedicine, technology at the heart of its long-term strategy.
"The installations that use Epic choose solutions Nuance due to our long-standing collaboration and his technological integration proved. Our deeply embedded solutions enable healthcare teams to interact with conversational user interfaces to practice medicine and create effective clinical documentation while maximizing the value that healthcare organizations receive from their EHR. "