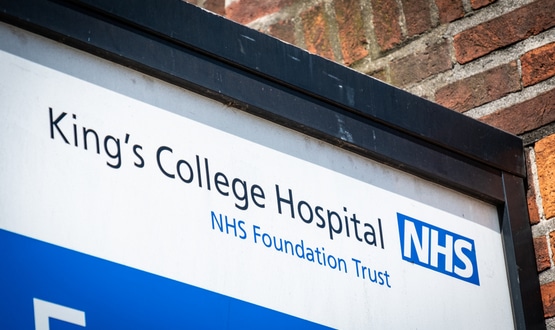 Proposed plans to extend an epic e-health history at King's College Hospital NHS Foundation Trust have been hit by a funding backlash.
The trust wanted to be included in the £ 175 million Electronic Health Record (EHR) contract from Guy's and St Thomas 'NHS Foundation Trust. The multi-million pound contract was awarded to the American firm Epic with EHR which will be published in April 2023.
Part of the plans included the option of liaising with King's College Hospital and possibly the Royal Brompton and Harefield NHS Foundation Trust. However, a report included in the latest version Guy and St Thomas board documents revealed that King's extension has suffered a setback.
"At its previous meeting, the committee had approved the full business case for the implementation of Epic at Royal Brompton and Harefield hospitals," the report states.
"It remained the ambition of both the trust and King's College Hospital NHS Foundation Trust (KCH) to extend the program to KCH, a move that would require a formal note of control changes to the contract between the trust and Epic.
"Over the last few weeks, the trust had tried, but ultimately had not been able to use insufficient capital expenditure across the NHS to fund the extension of the program to KCH.
"While this was disappointing, the committee noted that KCH 's business case would continue to move forward through the relevant channels, that KCH would continue to contribute to the design of the program and that joint governance at Council level would be needed from the outset. August 2021. "
Despite the potential setback, King's College Hospital plans to continue trying to get government funding approved during 2021/22, which could allow the trust to be put into operation in 2023.
A spokesman for Guy's and St Thomas and King's College NHS Foundation Trusts Hospital said: "Under the joint hiring of a new electronic health record, both trusts explored the possibility of using possible capital expenditures. insufficient across the NHS to support Epic's implementation at King's.
"After considering the level of approvals that would be required to secure funding, both boards decided that approval was unlikely within that timeframe."