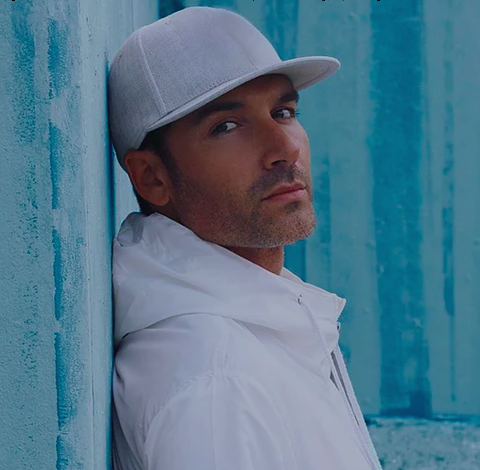 Brentwood, TN, United States, 09/30/2020 / Story.KISSPR.com /
NBC's groundbreaking songwriting series "Songland" serves as a destination for music's biggest stars to find their next hit and represents a new chapter for music on television. Undiscovered songwriters are put center stage as they pitch their original creations to top recording artists and a panel of chart-topping music producers in the hopes of creating the artists' next big hits.
From the time he was a child, California native, Greg Scott, found himself on the stage during a Friday Night Concert series. It was a seasonal downtown Chico summer tradition. Today, he is the writer of the next Olympic theme song.
Scott became a winner of NBC show "Songland," a songwriting competition with chart-topping producers. One of his hard-earned awards is the notoriety of being the artist behind the theme song of the world's largest sporting event.
The winning song, "Miracle," is about perseverance and hope. Scott shared this with Americansongwriter.com,  "I had been writing for sync, television, and film in Los Angeles and was loving it," Scott adds, "I was taking life experiences and relating them to different storylines in television and commercials. In that world I met a guy named Mark Rudin — we got into a studio and wrote and recorded 'Miracle' in about three hours. I quit teaching music and said 'I'm going to make a living off solely performing and writing music.' Rudin related to that and that's basically what 'Miracle' is. It's a story about believing in yourself, in believing that if you work hard and set your mind to something, then it's going to happen."
Since winning on Songland, where his song "Miracle" was chosen for pop recording artist Bebe Rexha and was named as the NBC theme song for the upcoming 2021 Olympic Games, Greg has gone on to have hit singles of his own, including his latest track "I Still Do".
When approached by Buca Caron, CEO of streaming entertainment firm, NextupattheMic.com, about doing a live show, Scott was interested in learning more. CEO Caron shared NextupattheMic's mission of employing artists and comics that were suddenly forced to scuttle touring plans with COVID shutdowns of 2500 music venues and over 250 comedy clubs. As part of sharing that mission, Scott agreed to a major live stream show with Nextupatthemic.com. The result? Scott's first full stage performance since winning SONGLAND. 
Scott shared this thought about the upcoming event; "I'm honored to be a part of this awesome concept of bringing the club to the people! NextUpAtTheMic.com is allowing us performers a chance to get back to work we do best and that's to entertain. I'm bursting at the seams to share what I've been up for 7 months on lockdown… Let's go!!!" 
The online streaming platform's take on live performances during COVID is unique. Nextupatthemic.com provides live music, live comedy, and a seasoned show host for every show. Each show features a curated spirits brand and an interview with the distiller, brand owner, or National Ambassador of the featured spirit. 
In addition to the show's unique value proposition, it's founder's and partners are leveraging proprietary marketing technology that allows for in-video e-commerce. All promo videos, post-show marketing videos, and videos provided by artists and sponsors are eligible for a technology-driven marketing enhancement that enables the viewer across social platforms to simply click a tagged image, logo, brand, or text and move straight to the purchase page at the end of the video. This enhancement to the promotion, artists downloads, and other important purchase links removes friction inherent in common video promotion.
Buca Caron states the value proposition this way, "Nextupatthemic.com is COVID free entertainment. We provide a live entertainment experience that includes live music, live comedy, and additional add-ons. Ticket buyers can invite others over, share great cocktails, great entertainment, and fun for a fraction of what the evening would have cost when compared to visiting a couple of clubs."  Caron goes on to explain, "Our mission is to see that musicians get paid, comics get paid, and the audience gets entertained."
Shows are planned through the entirety of 2020 and 2021 with a significant corporate and fundraising division already launched.
Social Media Tags:spirits marketing, greg scott music, live entertainment, streaming live shows, live comedy, live streams, covid free entertainment
Source: Story.KISSPR.com
Release ID: 14404