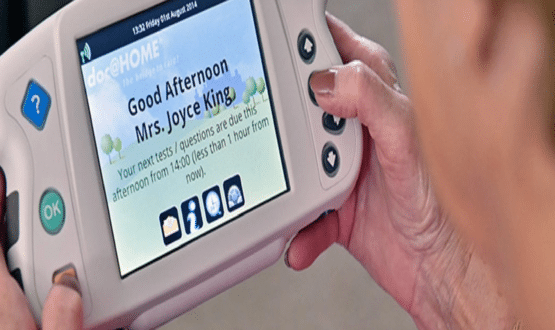 Shared care record provider Graphnet has acquired the remote patient monitoring specialist Docobo.
Docobo is a UK leader in digital home care services, supporting tens of thousands of people across the UK and has seen rapid demand growth during the pandemic.
The company specializes in remote digital patient management, which allows doctors and caregivers to better care for patients at home, helping to prevent hospital admissions. Docobo also supports virtual rooms and nursing homes.
Grafnet says adding Docobo to its line will allow it to help Integrated Care Systems (ICS), trusts and NHS councils better prevent preventable hospital admissions and support people in managing their conditions and long-term care at home.
The agreement will allow Graphnet to offer Docobo Doc @ Home's remote patient monitoring and care platform and integrate it with its own shared care records and population health tool platforms.
Doc @ Home is a web portal, which allows patients to send information through their computer, a mobile phone application or a CarePortal device designed for people with limited access or experience with computers.
It can be used for a number of conditions, such as respiratory, heart disease, diabetes, motor neurons, cancer symptom monitoring, and post-treatment surveillance.
Adrian Flowerday, CEO of Docobo, told Digital Health News: "We are finally seeing remote monitoring of the patient take place on a real scale.
"The Docobo solution is increasingly seen by the NHS as an alternative to elective admissions. With hospital waiting lists of more than 5.5 million, the NHS now sees remote control as a way to help to resolve it and so far we have reached agreements with 8-9 ICS ".
He added: "We've seen explosive growth over the last two years, but large volumes mean we need a lot more R&D, technical and personal support, and we need a partner. We're excited to work with Graphnet."
Flowerday will continue as CEO of Docobo, the company he founded 20 years ago, and will continue to be a different company within the Graphnet Care Alliance group of companies.
Graphnet CEO Brian Waters added: "Understanding those patients who are the right cohorts for remote monitoring is essential to ensure savings and benefits. To achieve this, we will fully integrate Doc @ Home with the healthcare platform. Graphnet's CareCentric population, which means we'll be able to make lists of candidate patients fit to be cared for at home.Then Docobo will help manage the care of these people.
"Doc @ Home data will return through CareCentric, providing another rich source of information for ICS analytics and providing an even more complete understanding of its citizens, their needs and any gaps in services that they offer ".
The terms of the agreement were not disclosed.