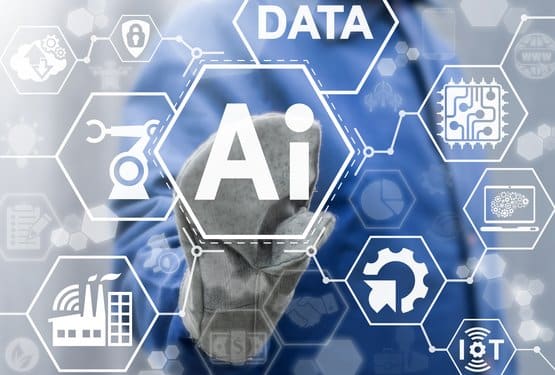 The government has pledged £ 36 million for artificial intelligence projects to help "revolutionize" care and diagnosis in the NHS.
Some 38 artificial intelligence (AI) projects will benefit from funding as part of the NHS AI Laboratories AI award in health and care £ 140 million.
The new technology includes a tool to help doctors and nurses diagnose heart attacks more accurately; an algorithm to speed up the detection of lung cancer; a mental health app to help fight anxiety and depression; and technology to detect undiagnosed spine fractures.
Health Secretary Matt Hancock today announced the winners of the second wave of the AI ​​in Health and Care Award at the CogX Festival.
"AI has the potential to completely revolutionize all parts of how we approach health care, from how we diagnose diseases and how quickly our doctors and nurses deliver treatments to how we support people's mental health." , he said.
"The 38 projects we support reflect the UK's innovative approach to innovation in the healthcare sector and could help us make a leap forward in the quality of care and speed in the diagnosis and treatment of diseases to the NHS.
"In the face of this global pandemic, our technology industry has taken on the challenge and advanced the way we do things through innovations to help people test from home, complete remote consultations and diagnose problems safely."
Since the launch of the NHS AI Lab, more than 17,000 stroke patients and 25,000 patients with diabetes or high blood pressure have benefited from the first round of the AI ​​in Health and Care Award since September 2020, when £ 50 million was given to 42 AI technologies.
The AI ​​in Health and Care Award aims to accelerate AI testing and assessments in the NHS so that patients can benefit from faster and more personalized diagnosis and greater efficiency in screening services.
Sir Simon Stevens, CEO of NHS England, added: "Through our NHS AI lab we are supporting a new generation of innovative but practical solutions to some of the biggest health challenges. Accurate cancer diagnosis, accurate surgery, and new ways to provide mental health support are just some of the promising benefits of the real patient. Because as the NHS goes through the pandemic, instead of going back to old ways, we are overcoming a more innovative future.
"So today our message to developers around the world is clear: the NHS is ready to help you test your innovations and ensure that our patients are among the first in the world to benefit from new technologies. 'IA'.
Breakout format
The 38 projects that are being supported include:
A BeholdAI algorithm which can identify suspected chest X-ray lung cancer to increase the number of cancers diagnosed and reduce the time patients wait for scans.
Paige's prostate cancer screening tool to help pathologists identify cancers and their spread in digital images to improve diagnostic accuracy and help cope with the increase in cases.
Bone health solutions tool from Zebra Medical analyze existing CT scans to look for previously undiagnosed spine fractures that could be a sign of osteoporosis to find more patients suffering from this undiagnosed disease, making sure they receive proper advice or medication.
Wysa mental health application an AI-driven chatbot and a series of self-care exercises that will provide mental health support, helping people manage their mental health.
The funding package also supports research, development and testing of early-stage ideas, which include:
Diagnosis of the heart attacks: an AI-guided tool that is used that could diagnose heart attacks more accurately and quickly through a better interpretation of blood tests.
Monitoring of cystic fibrosis – use AI with home control equipment to predict sudden falls in the health of patients with cystic fibrosis, with the aim of preventing them from occurring.
Follow-up of brain tumors – Development of AI to measure the volume of brain tumors from scans to assess which ones are at risk of growing to ensure that patients are monitored more frequently.
Improve kidney transplant results – use data from 20 years of previous kidney transplants to improve the decision-making process so that a patient receives donor kidneys that do not match perfectly or wait for the next available one.
Detection of bowel cancer – use AI to analyze video recordings of the gastrointestinal tract, taken from a swallowed camera, to target bowel cancer and other gastrointestinal diseases.