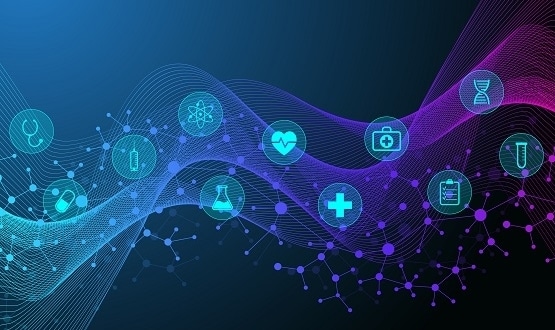 The results of genetic testing for patients with urgent cancer can now be accessed digitally across Wales.
A recent update to the Wales Clinical Portal (WCP) allows doctors to quickly access the results of genetic testing of cancer patients, allowing them to make more informed decisions about care.
The data mean that doctors can identify whether genetic changes in patients could affect their treatment, allowing them to develop more personalized treatment plans.
Dr. Samantha Cox, a clinical oncology consultant, said: "The use of genetic testing in oncology is increasing rapidly and offers an exciting opportunity to tailor treatment to patients who are experiencing certain changes in the genetic composition of oncology cells. blood or tumor.
"However, to identify the right patients and ensure that cancer treatments are given in a safe and timely manner, it is vital that all members of the multidisciplinary team have easy access to the full and complete report, regardless of what health advice. or the specialty requested the test.
"The AWMGS load [All Wales Medical Genomics Service] Cancer genomics reports at WCP are a fantastic service development that is already benefiting patient care, especially given the recent shift to virtual medicine and remote work during Covid-19.
"Results are now securely documented and stored in a central electronic location, and because reports can be easily searched, clinical time is saved, which means we can focus on planning and delivering care. to the patient instead of pursuing the results ".
The WCP, which has recently been made available as a mobile app, is used by more than 27,000 NHS Wales employees.
It shares and displays digital patient information from multiple Welsh sources with a single login, which brings together information from multiple organizations in one place.
Last year everyone radiology reports were obtained through the WCP after Cardiff and Vale became the last health council to adopt the radiology service.
Clinicians from all Welsh hospitals, live, can now see the results of radiology and pathology tests from all over Wales in one place.