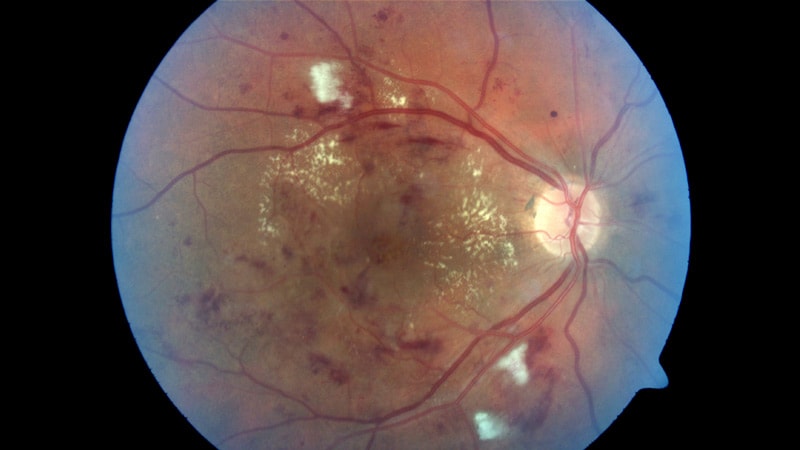 Faricimab, an experimental drug, could reduce the number of injections needed to treat both age-related macular degeneration (AMD) and diabetic macular edema (DME), suggest phase 3 trials.
According to Jayanth Sridhar, MD, associate professor of clinical ophthalmology at the Bascom Palmer Eye Institute in Miami, Florida, Faricimab's mechanism of action makes it more durable than the drugs most often used to treat AMD and DME. the essays.
"I think it's very exciting for the durability component," he said Medscape Medical News.
In addition, he said, the safety profile of the drug was comparable to aflibercept (Eylea, Regeneron). And it did not show the high rates of intraocular inflammation observed with brolucizumab (Beovu, Novartis), which has also been promoted for its durability.
Faricimab is being developed by Genentech / Roche, and two Genentech consultants presented data on the Tenaya and Lucerne trials in AMD and the Yosemite and Rhine trials in DME at the 2021 annual meeting of the Association for Research in Vision and Ophthalmology (ARVO ).
Other medicines used in intravitreal injection to treat AMD and DME: aflibercept, brolucizumab, ranibizumab (Lucentis, Genentech), i bevacizumab (Avastin, Genentech): blocks vascular endothelial growth factors (VEGF). Faricimab also blocks VEGF, but also blocks angiopoietin-2 (Ang-2).
Both VEGF and Ang-2 promote the healthy development of blood vessels, but are deregulated in AMD and DME, leading to unhealthy proliferation and filtration of retinal blood vessels. "Therefore, blocking Ang-2, which is elevated in these diseases, makes sense for stabilizing blood vessels," said Arshad M. Khanani, MD, MA, of Sierra Eye Associates in Reno, Nevada, and first author of the studies AMD.
In the two identical AMD trials, the researchers randomly assigned 1329 people with AMD to receive 6.0 mg of faricimab or 2.0 mg of aflibercept using intravitreal injections administered at fixed intervals.
After administering three loading doses 4 weeks apart, the researchers injected patients with aflibercept every 8 weeks.
After administering four loading doses at 4 weeks difference, the researchers evaluated patients receiving faricimab at weeks 20 and 24. Those with active disease at week 20 received one dose and every 8 weeks thereafter. Those with active disease who returned for the first time at week 24 received doses that week and every 12 weeks thereafter. And those who had no active illness at 20 or 24 weeks received doses every 16 weeks.
Almost half of the people (45.7% in Tenaya and 44.9% in Lucerne) received their doses every 16 weeks. Approximately one-third (34.0% in Tenaya and 32.9% in Lucerne) received doses every 12 weeks.
At the end of one year, the gains in better corrected visual acuity (BCVA) were almost the same between the faricimab and aflibercept groups. The reductions in the thickness of the central subfield were comparable.
The percentage of patients with treatment-related ocular adverse events was approximately 3% and almost the same in the aflibercept and faricimab groups. The percentage of patients receiving faricimab who experienced some intraocular inflammation (excluding endophthalmitis) was 1.5 in the Tenaya study and 2.4 in the Lucerne study. The percentages for aflibercept were 0.6 and 1.8, respectively.
If patients can get the same result with fewer injections, they may be more inclined to return for all the doses they need and may maintain their visual acuity for longer, Khanani said. "So that's why it's a big deal. It's also valuable for doctors and clinics to see these patients less often and make fewer injections, so they can treat other patients."
The results were similar in the two identical DME trials, which had a total of 1891 patients assigned to three treatment arms: aflibercept at fixed 8-week intervals, faricimab at 8-week intervals, or faricimab at a treatment and extension regimen. with dosing intervals of up to 16 weeks.
The intervals were extended to the treating and extending arms each time the central thickness of the patients subfield decreased from 325 μm. Approximately half of the patients (52.8% in Yosemite and 51.0% in the Rhine) reached the dosage every 16 weeks and one in five (21.0% in Yosemite and 20.1% in the Rhine) reached the dosage every 12 weeks.
At the end of one year, as in the AMD trials, the improvements in BCVA were similar between all groups in the two DME trials.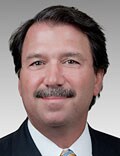 On the other hand, improvements in central subfield thickness were greater for faricimab than for aflibercept in DME trials. For example, in Yosemite, patients receiving faricimab every 8 weeks lost 206.6 μm, those receiving faricimab in the treat and extend regiment lost 196.5 μm, and those receiving aflibercept lost 170.3 μm. . "Certainly, these anatomical differences seem quite significant," said first author John A. Wells, MD, of the Palmetto Retina Center in Columbia, South Carolina. Medscape Medical News.
Less than 5% of patients had any treatment-related ocular adverse events and the proportions were similar between the aflibercept and faricimab groups.
The percentages of patients with severe intraocular inflammation were 1.9 in the Yosemite aflibercept group and 2.2 in the Rhine aflibercept group. It ranged from 3.4 to 4.8 in the faricimab groups.
Despite these encouraging results, Sridhar said he expects doctors to look closely at faricimab after the experience with brolucizumab, where the risk of adverse events was unclear until the drug hit the market.
Khanani revealed financial relationships with Adverum, Allergan, Chengdu Kanghong, Genentech, Gyroscope, Kodiak, Novartis, Census Medical, Regenxbio and Roche. Wells revealed relationships with Adverum, Genentech, Roche, Alimera, Bayer, Iveric Bio, Kodiak, Neurotech and Regeneron. Sridhar revealed a relationship with Regeneron.
Association for Research in Vision and Ophthalmology (ARVO) 2021: "Faricimab in macular degeneration related to neovascular age: efficacy, safety and durability at 1 year in the TENAYA and LUCERNE phase 3 trials", presented on 6 May 2021; "Efficacy, durability, and safety of faricimab in diabetic macular edema (DME): one-year results from the YOSEMITE and RHINE phase 3 trials," presented on May 1, 2021.
Laird Harrison writes about science, health, and culture. His work has appeared in national magazines, newspapers, public radio and websites. He is working on a novel about alternative realities in physics. Harrison teaches writing at the Writers Grotto. Visit it at lairdharrison.com or follow him Twitter: @LairdH.
For more news, follow Medscape at Facebook, Twitter, Instagram, i YouTube.