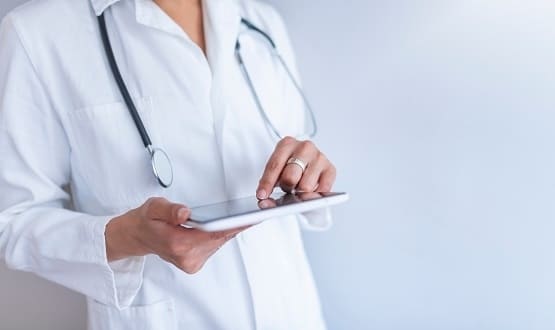 Epsom and St Helier University Hospitals have awarded a £ 25 million contract to Cerner for the provision of an electronic patient record.
The five-year contract began in April 2021 and runs until March 31, 2026.
Cerner was selected after a competitive contracting process and will replace existing trusts in the DXC electronic patient record (EPR).
In accordance with Digital Health Intelligence Data, DXC was selected as a trusted EPR supplier in 1995. The contract expired on March 31, 2021.
The Epsom and St Helier agreement with Cerner follows a series of contracts that are awarded to the American technology company.
In December 2020, Durham County and the Darlington NHS Foundation Trust signed a ten-year agreement with Cerner for the implementation of an integrated EPR solution, Digital Health News is revealed exclusively.
The NHS Healthcare University North West Foundation of the University of London and the NHS Foundation The Hillingdon Hospitals signed an agreement with Cerner implement an integrated electronic health record (EHR).
The partnership was signed in February 2020 and will see the two organizations join the Cerner Millennium EHR platform, which is already in use at the neighboring Imperial College Healthcare NHS Trust and the Chelsea and Westminster Hospital NHS Foundation Trust.
The next confidence announced in Dealing with Cerner was East Lancashire Hospitals NHS Trust which will use the Millennium Vendor platform to replace paper records and other electronic processes and create a unique source of clinical information.
DXC and the national computer program
The Lorenzo EPR system from DXC Technology was one of the systems prescribed by the National Computer Program. It was the local service provider for the North, Midlands and East of England under the program and was one of the country's leading EPR providers at the same time.
Several trusts have moved away from the system, including the Barnsley Hospital NHS Foundation Trust, which was published with a C system EPR last year.
DXC Technology recently completed the Selling Your Healthcare Provider Software Business in the Dedalus group. The deal was originally announced in July 2020 and DXC said it expects to receive about £ 350 million ($ 450 million) from the deal.
In a interview with Digital Health News Dedalus Regional Director General for the UK and Ireland, Colin Henderson and Will Smart, former NHS National CIO and now Dedalus Global External Relations Director, spoke about the company's future, including the need for a better data integration and movement.