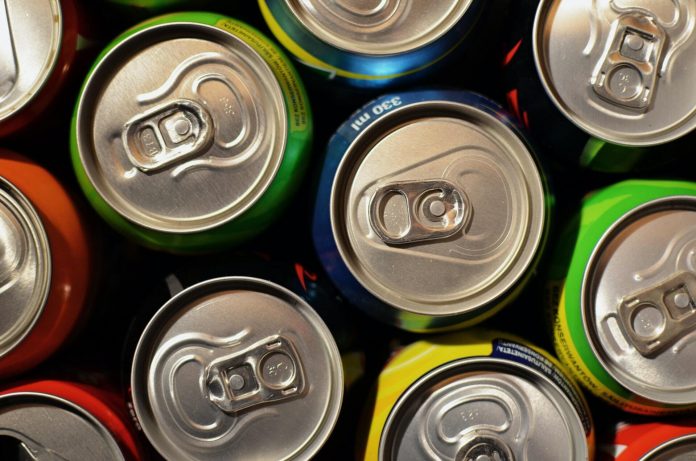 Los Angeles, CA, United States, 04/27/2021 / Foodie4Life /
Energy drinks, as the name suggests, are energy boosters. They are like the massive hit that we all need to improve a bit. Owing to the health benefits, they have become a part of the lives of most people.
The nutritional value of these energy drinks provides a sustained release of vitality throughout the day. They are good alternatives to traditional beverages like coffee and soda. Every age group seems to like it, and hence, they have grown in popularity.
However, some health experts have warned against the harmful consequences of energy drink consumption in excess. So, you must consume it in moderation.
Let us see the benefits of energy drinks.
Seven Benefits of Energy Drinks
1. They Boost Immune System
One of the benefits of consuming energy drinks is that they have antioxidants and healthy nutrients in them. These work effectively to strengthen the immune system of our bodies. The antioxidants of energy drinks reduce the adverse effects of free radicals on our body cells. Moreover, they provide Vitamin A, C, and E.
Good quality energy drinks contain 100% natural juice. It boosts the energy in your body with vitamins and minerals.
2. They Have Low Calories
Premium energy drinks do not contain added colors, flavor, or preservatives. They provide 40 percent fewer calories as they do not have high amounts of sugar. Moreover, they are low-carb friendly.
3. They Contain a Standardized Amount of Caffeine
Each can of energy drink contains caffeine. It helps the consumer to improve concentration and memory. If you have a hard time remembering and memorizing things, include energy drinks in your routine. Since it has a standardized amount of caffeine, you can easily manage and limit your daily caffeine intake level.
4. They are a Good Pick-me-up Option
It is easier to carry the ready-to-drink cans of an energy drink than that of a cup of coffee. Since they have B group vitamins and other nutrients, they are also a better energy source than a cup of coffee.
5. They Boost Your Mood
We all feel moody and unmotivated at times to get on with our day when feeling tired. A can of energy drink can pump you on such days. Vitamin B regulates your mood and other brain functions, helping you to be productive.
6. They Help in Recovery
Athletes follow an extensive workout routine which makes their body sore. To quickly recover their bodies from these exercising routines, they can consume energy drinks. These are prominent sources of carbs and caffeine. The sodium in them replenish the lost electrolytes during exercise and help keep the performance at the maximum.
Most athletes prefer cold and light drinks after exercise over hot and milky ones.
7. They Work as Additional Supplements
Energy drinks contain several energy ingredients such as ginseng, taurine, glucuronolactone, and vitamin B. These ingredients uplift energy levels instantly and provide long-term energy benefits to your body.
The cold and caffeinated energy drinks have a refreshing effect on the consumer. Choose the one that has low sugar content to avoid calorie consumption. Also, do not consume it in excessive amounts, or benefits will convert into side effects.
We hope this blog was informative for you. To know more such information, keep visiting our platform.
Source: kissprnews
Release ID: 17883
Original Source of the original story >> Energy Drinks and What You Need Know. But, Consume in Moderation!
Content Disclaimer: 
The above review statements are those of the sponsor (Source of content) and do not necessarily reflect the official policy, position or views of the content publisher. The content distribution company is therefore not responsible for the content and its authenticity and legal standing of the above subject matter. Each individual is required to exercise its content when making a purchase from the above offer. The information does not constitute advice or an offer to buy. Any purchase made from the above press release is made at your own risk. Editorial merit of this content is subject to news publisher and its downstream partners. Consult an expert advisor/health and professional advisor before any such purchase. Any purchase made from this link is subject to the final terms and conditions of the website's selling as mentioned in the above as source. The content publisher and its downstream distribution partners do not take any responsibility directly or indirectly. If you have any complaints or copyright issues related to this article, kindly contact the company this news is about.  
DISCLAIMER of Liability. IN NO EVENT SHALL OUR PR COMPANY BE LIABLE OR RESPONSIBLE TO YOU OR ANY OTHER PERSON FOR ANY DIRECT, INDIRECT, INCIDENTAL, CONSEQUENTIAL, SPECIAL, OR EXEMPLARY DAMAGES OF ANY KIND, INCLUDING WITHOUT LIMITATION, LOST PROFITS OR LOST OPPORTUNITIES, EVEN IF ADVISED OF THE POSSIBILITY OF SUCH DAMAGES IN ADVANCE AND REGARDLESS OF THE CAUSE OF ACTION UPON WHICH ANY SUCH CLAIM IS BASED, INCLUDING, WITHOUT LIMITATION, ANY CLAIM ARISING OUT OF OR IN CONNECTION WITH ANY OF THE CONTENT, INCLUDING, WITHOUT LIMITATION, AUDIO, PHOTOGRAPHS, AND VIDEOS, OR OF THE ACCURACY, RELIABILITY, OR LEGALITY OF ANY STATEMENT MADE IN OR OMITTED FROM ANY advertisement, sponsorship, endorsement, testimonial, opinion, or other product-related or service-related statement or review appearing in the Websites or in ANY post or article distributed via the Websites.