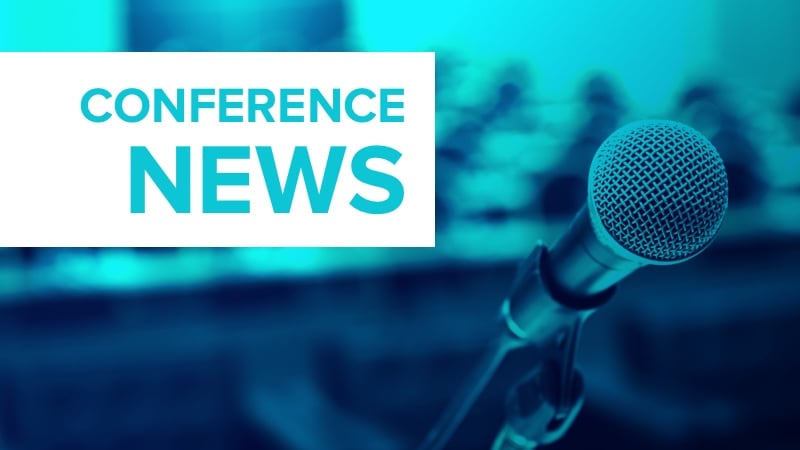 Emollients do not prevent atopic dermatitis (AD), but could have untapped potential as a treatment, two new studies suggest.
The results of a prevention study, in which parents killed their babies with Vaseline, are especially discouraging. Previous studies had led researchers to hope that this approach could stop not only AD, but perhaps other related allergic conditions.
In contrast, infants who were part of the petrolatum group of the Eczema Barrier Improvement Study (BEEP) were more likely to develop food allergies and skin infections than babies who received standard skin care.
"Therefore, parents of babies should not be advised to use emollients to prevent the development of eczema," he said. Joanne Chalmers, Ph.D., senior researcher at the Center for Evidence Based Dermatology, University of Nottingham, Nottingham, UK.
In another study, an experimental nanofiber dressing impregnated with palmarosa oil significantly improved the symptoms of the disease.
Both studies were presented at the 2021 Annual Meeting of the International Society of Atopic Dermatitis (ISAD). The results of BEEP were also published inside The Lancet.
A "large body of evidence" supports the use of emollients for the treatment of disease-related illnesses and rashes, Chalmers said. Dysfunction of the skin barrier precedes the development of AD. Mutations in the filaggrin gene are associated with skin barrier dysfunction and disease development. There is no cure and the treatments are heavy.
Based on these data, Chalmers and colleagues thought it was worth applying emollients to babies. They approached families with infants who were at high risk of developing EA, as they had at least one first-degree relative with VI, allergic rhinitis, o asthma.
They assigned 693 babies to the emollient group and 701 to the control group. They gave the families of the emollient group the choice of Doublebase gel (Dermal Laboratories) or Diprobase Cream (Bayer). Both products contain petroleum and have no ingredients that are known to have harmful effects. These products are commonly used in the UK National Health Service.
The researchers asked families to apply the product they chose to their baby at least once a day. The products were to be applied all over the body (excluding the scalp) until the baby reached the age of one year. Families were advised to apply emollients after each bath, even if they had already applied it earlier that day.
The control group received standard advice: avoid harsh soaps and use emollients unless the baby develops eczema.
Most families in the emollient group joined the regime. Adherence decreased slightly, from 88% at 3 months to 74% at 12 months, among those for whom complete questionnaire data were available.
This approach did not reduce the risk. At 2 years, 23% of infants in the emollient group and 25% in the control group developed AD, a difference that was not statistically significant (adjusted relative risk [aRR], 0.95; 95% CI: 0.78 – 1.16; Pg = .61]).
Of the 585 children in the emollient group, 15% developed skin infections during the first year, compared with 11% of the 589 infants in the control group. This was statistically significant. In the emollient group, the mean number of skin infections per child was 0.23, compared with 0.15 in the control group (ARR, 1.55; 95% CI, 1.15 – 2, 09).
In addition, at 2 years of age, food allergies to milk, egg or peanuts were confirmed in 7% of the emollient group and in 5% of the control group. The difference was not statistically significant (aRR, 1.47; 95% CI; 0.93 – 2.33), but it was worrisome, the researchers said.
They were surprised because the results contradict the results of their own pilot studies. They wondered if new emollients with better skin barrier properties could work better. They also reflected on the possibility of a "complex intervention" involving measures such as low-pH cleaners, infrequent washings, or softened water.
They stressed that none of their findings should discourage the use of emollients as treatments for AD.
In a separate study of possible treatments, Seungsin Lee, Ph.D., and colleagues at Yonsei University, Seoul, South Korea, tested a new view of the traditional wet wrap approach.
They put palmarosa oil in nanofibrous dressings made with polyvinyl alcohol. Electrospun nanofibrous membranes have a microporous structure, a high specific surface area and a high porosity. These provide the membranes with flexibility and breathability and protect them from external bacteria.
To test this combination as a treatment for AD, the researchers randomly assigned 30 patients with mild to moderate AD in three groups of 10 patients each. One group wore nanofiber bandages with palmarosa oil, one wore dry bandages without palmarosa oil, and the third wore dry cotton gauze.
Patients wrapped arms or legs with the bandages and secured them with paper tape for 8 hours at night for 14 days. The Global Researcher Assessment (IGA) was used to assess effectiveness. Between the two groups wearing nanofiber bandages (one with palmarosa oil and one without), IGA scores with respect to dermatitis symptoms decreased from 2.2 to 1.7. The difference was statistically significant (Pg = 0.025).
IGA scores in the group wearing cotton bandages increased from 1.7 to 1.9, which was not a significant change. The differences between the three groups were also not significant.
With the SCORAD (Scoring Dermatitis Atopic) scale, the results were similar.
Over the next 14 days, the researchers gave all the students the nanofiber bandages. Symptoms improved significantly for all three groups.
The use of nanofiber sales allowed patients to reduce the use of steroid ointments. In the surveys, patients said they experienced less itching, but that the bandages were uncomfortable.
"In future work, it would be helpful to compare the relief effect of atopic dermatitis of different types of essential oils known to be effective against atopic dermatitis when incorporated into nanofiber membranes," Lee said in an email electronic. "In addition, additional studies are needed to improve the comfort of use."
Lee and Chalmers have not revealed any relevant financial relationship.
International Society of Atopic Dermatitis (ISAD) 2021 Annual Meeting: PT9 Summary and Oral Session. Filed April 29, 2021.
Laird Harrison writes about science, health, and culture. His work has appeared in magazines, newspapers and online publications. He is working on a novel about alternative realities in physics. Harrison has been a professor of writing at San Francisco State University, UC Berkeley Extension and the Writers Grotto. Visit it at lairdharrison.com or follow him Twitter: @LairdH.
For more news, follow Medscape at Facebook, Twitter, Instagramand YouTube.