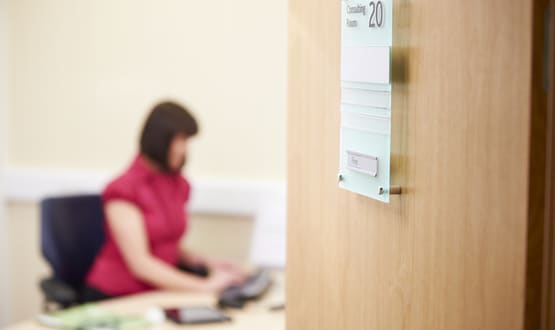 East Sussex heart patients benefit from tailored clinical systems that allow specialist family physicians to perform remote consultations and manage patients at home.
The customized version of the EMIS web system means that patients can avoid being sent to the hospital and instead be monitored at home or in a community clinic. Waiting times can be reduced from 18 weeks for a first outpatient appointment to six weeks to accommodate a specialized community team. The bespoke system is also expected to be able to keep patients out of the hospital.
Patients will be supervised by a specialized team consisting of GPs, cardiac physiologists and cardiographers, who will also be able to perform echocardiograms. Patient travel delays can be minimized with real-time information available, patients will not have to undergo repeated investigations, and the administrator should be reduced.
Dr Shaun O'Hanlon, medical director of the EMIS group, said: "Throughout the pandemic, the NHS has found innovative ways to care for patients and we are proud that EMIS technology has supported them during this difficult period. The Community Cardiology Service is a shining example of how patients with complex needs can be cared for at home by specialist family doctors who use joint technology. "
Data sharing
Data exchange agreements have been established with individual practices, which means that family physicians with a special interest in cardiology (GPwSIs) will be able to view patients 'complete medical history to allow for more informed care. The ability for GPwSIs to securely access the system means that local recruitment difficulties can be addressed, as all family physicians need is a reliable Internet connection.
Dr. Matt Jackson, GPwSI of Seaford Medical Practice in Hailsham and director of Integrated Cardiology Solutions, added: "The ability of our physicians to see the complete care record of a patient referred by EMIS is the most important benefit.
"We get limited information from a remote consultation compared to seeing a patient face to face. We can't examine them or observe their current health status, so we rely on what they tell us, but that's significantly lower over the phone. or video of what they would give us face to face. Being able to see their full medical history and medical history helps us fill in the blanks and ask the right questions to make a robust diagnosis. "
The new service is just one more example of how Covid has accelerated the trend of remote monitoring in the NHS. Just in June of this year we reported on one collaboration between the Imperial College Healthcare NHS Trust and Luscii which means that patients with heart failure can self-monitor their vital elements at home. While in January, an Inhealthcare move caused Covid patients in certain areas to do so. self-controls its symptoms which also helps maintain social distance.