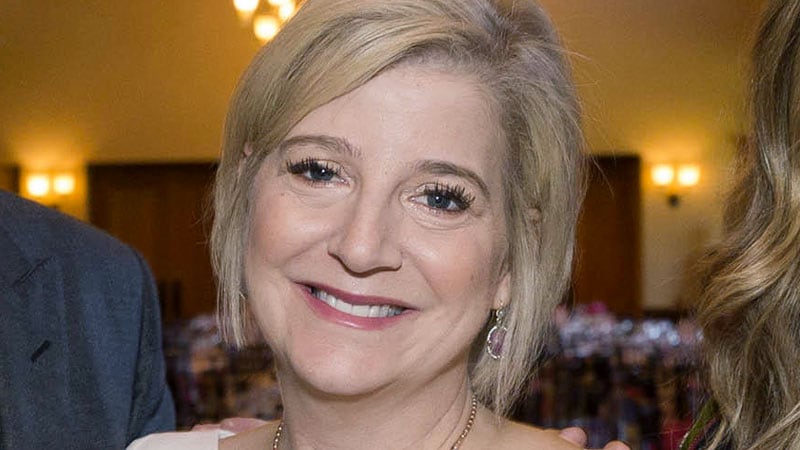 The oncology community mourns the loss of Ellie Guardino, MD, PhD, a compassionate doctor-scientist who struggled through her own diagnosis of metastasis melanoma while contributing to important advances in Lung cancer treatment.
With deep sadness we share news of the passing of Ellie Guardino, MD, a compassionate physician-scientist who battled her own cancer and pioneered major advances in breast cancer treatment. Watch this tribute video from previous years in honor of Ellie: https://t.co/cFu6MpLcxl

— Stanford Cancer (@StanfordCancer) April 21, 2021
Guardino died on April 21 after living with the disease for 13 years. She was 55 years old and her husband, Jeff Guardino, MD, and three children survived her.
Family, friends and colleagues have remarked that Guardino's diagnosis did not change his approach to life. In any case, he consolidated his vision.
"Ellie was born to do something. Ellie was born to help people survive disease … to help make the world a better place," said her oncologist, Charlotte Jacobs, MD, professor of medicine (emeritus) Ben and A. Jess Shenson of Stanford University aa video tribute to Stanford in Guardino.
After the diagnosis, "I had a chance to re-evaluate if I did everything I wanted to do and the answer was yes, I wouldn't have done anything different," Guardino said in podcast interview a few months before his death
He described his purpose as "serving others and being impactful" and his passion "to make a difference and wanting to find healing therapies, or a way to prevent cancer" as the engine of his career.
"I think in our lives, in fact, we could see the cure for all cancers," she said on NBC Today Show last summer. "Cancer is a pandemic, just as COVID is a pandemic, and if we see it that way, we can speed up research."
When he was diagnosed with melanoma, Guardino was in college at Stanford University, but two years later he moved to Genentech as vice president and world leader in personalized health oncology. The move helped her maintain practice, but also accelerate her "higher purpose" of moving drugs through phase 3 trials and making them available to patients. At Genentech, he was responsible for the global presentation of the company's T-DM1 (Kadcyla) and also worked on pertuzumab (Perjeta) i trastuzumab (Herceptin).
Maintaining his clinical work was extremely important to Guardino, who felt that his patients were helping him on his own journey against cancer and vice versa. "One thing I often hear from my patients is this overwhelming feeling of anxiety and stress … and I try to explain to them that if you're worried about tomorrow, you can't be present and enjoy yours today … Not one is without fear, but getting to a place where you can manage it and live every day to the fullest is crucial … I've taught my patients how to do it and now it was real to me, "he said. .
For her, "faith in fear" was the way out of dark places and helped her become a better patient.
"We have to embrace our community and our faith in order to be successful. I don't think I would be alive if it weren't for all those people who supported me. I think it's as important as any medicine we receive," Guardino said. "But I have faith he will be fine, come what may. If there is a greater need or a plan that God has, I am with him."
In the end, a life with a mission, including service, propelled Guardino.
"It's been an amazing life for me," he said, describing the privilege he felt he had contributed to advances in cancer treatment. "The most important thing for everyone in this world is to feel that we have had a life and intentional opportunities to serve others in some way."
Guardino wanted his children to "always know that you can achieve what you want to achieve or, like me, be open to other paths and other dreams …" In addition, he advised them: "Wake up in the morning, look and see what you can do, what you can give and enjoy the day ".
For more information on Medscape Oncology, join us Twitter i Facebook.