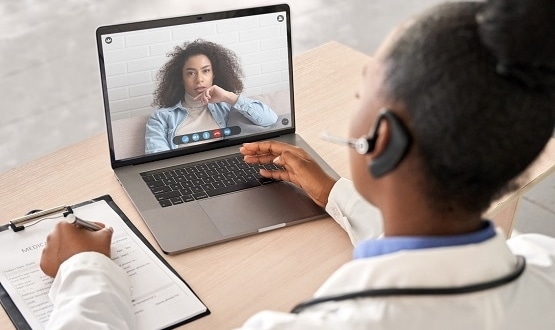 Online triage provider eConsult Health has acquired the video consultation and SMS Q doctor platform.
The acquisition comes after eConsult secured a £ 7 million investment from Gresham House Ventures and Calculus Capital in October 2020 to fuel expansion in the secondary care market.
eConsult allows patients to electronically submit their symptoms or requests to their own GP and their eTriage platform, created specifically for urgent and emergency care, is currently used in nine hospitals, including Worthing and St Richards, and Western Sussex.
Meanwhile, Doctor Q provides about 500 GP consultations. He has also established himself in emergency and emergency care and in outpatients in places across the UK, including an STP contract in Lincolnshire.
The acquisition will bring together digital triage, video and SMS on a single platform for GPs and hospitals.
Dr. Q Doctor founder and chief executive Chris Whittle has been named a member of its executive leadership team, and his team will officially become part of eConsult.
Dr Murray Ellender, chief eConsult executive, said: "We are delighted to welcome Chris and the team of Q doctors to the eConsult family.
"By expanding our offering to include video and SMS, we continue to fulfill our mission to support working family physicians in the UK who are under great pressure while improving patient access across the country."
Whittle added: "After nearly two years of successfully collaborating with eConsult to offer our combined service to medical offices across the country, this decision was natural and exciting as it offers our clients a very combined offer. Murray and the team share our core values ​​and our determination to transform digital healthcare. "