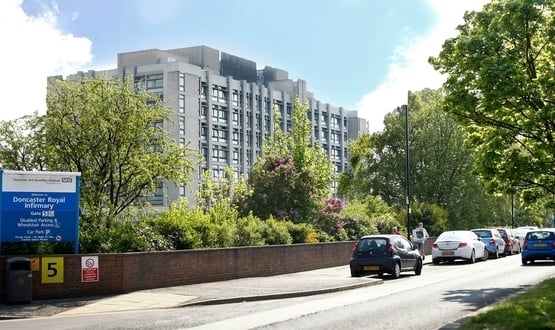 Doncaster and Bassetlaw Teaching Hospitals NHS Foundation Trust is launching a new digital solution to improve cancer care in the area.
A new electronic referral system will help improve patient safety, as well as improve the speed with which cancer patients will move through healthcare. The solution will also mean that the time spent by medical administration teams in facilitating the referral of patients for treatment will also be reduced.
The digital derivation system integrates two existing computer systems that are already in use within the trust. The first is the integrated clinical environment (ICE), an electronic referral system, and the second is the cancer management system, Infoflex.
Previously, references to Doncaster and Bassetlaw were made by telephone or e-mail, and this disparity occasionally caused delays. The new referral system would mean that patients who are diagnosed with cancer will have their healthcare options discussed quickly by a team of multipurpose specialists and will receive the right treatment more quickly than with the old system.
Dr. Neelam Dugar, consulting radiologist and clinical manager of the ICE MDT [multi-disciplinary team] "The new ICE MDT referral process is improving patient care by saving valuable time to start treatments," he said.
"Getting a cancer diagnosis can be a worrying time and the shorter the time between diagnosis and starting treatment, the better for our patients both medically and for their mental well-being."
Any referral from a doctor to ICE will be automatically and instantly received by Infoflex, which will generate a to-do list for cancer coordinators trained in Doncaster and Bassetlaw and ask them to arrange discussions with the Multidisciplinary Team (MDT). It also reduces the need to manually enter relevant information, as when a patient is added to an MDT list, their information is filled in automatically.
Jackie Simpkin, Cancer Services Manager for Doncaster and Bassetlaw and co-designed the project, added: "This new system is saving our doctors valuable time to refer patients to a cancer MDT. This will greatly improve. necessary for the care of our patients and the management of the cancer pathway, ultimately improving the care of the local population. "
Accelerating cancer referrals will be welcomed by many, especially after the aftermath of the Covid-19 pandemic. In July last year on The Parliamentary Radiotherapy Group of all parties called for technical and computer solutions for advanced radiotherapy to help alleviate the backlog of cases.