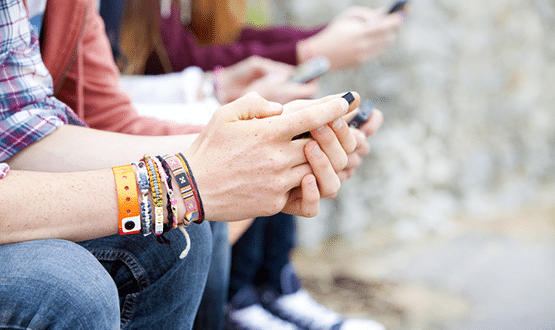 The North West London Mental Health Collaborative will offer a new digital mental health service to children and young people aged 11 to 25 in all districts of North West London.
The Kooth platform has historically operated in six of the districts, but has recently expanded its service to ensure a unique and consistent approach to mental health.
Extending the platform across the district means that collaboration can now provide a secure, confidential, and consistent service to support emotional well-being and provide early intervention mental health support.
Kooth is the only digital mental health service accredited by the British Counseling and Psychotherapy Association. It removes many of the barriers associated with accessing support and there are no waiting lists, no costs, no complete anonymity. The range of digital mental health services available in the service includes peer support, constant access to selected self-help content, and online chats. These chats can be organized or pre-organized and are available with experienced online advisors, who are available every day.
Dr Lynne Green, clinical director of Kooth PLC, said: "Digital mental health services like Kooth provide young people with easy and quick support for their emotional health without the usual waiting lists. This can reduce the need for specialized intervention services, as the problem is dealt with when it first occurs and prevents it from increasing further.
Impact on children
The Kooth Pulse 2021 Report uncovered the impact Covid had on the mental health of children and young people. He found that:
Use of the platform increased by 42% among children and young people.
There was a 54% increase in suicidal thoughts for people aged 10 to 13, with an overall increase of 39% in those under 18 years of age.
The number of children under the age of 18 who had self-injury problems increased by 27%.
It is clear that digital services and technology play a key role deal with the deepening of the mental health problem. A report last year found that 2.3 billion in funding for mental health is no longer enough to support the exit from the Covid crisis. NHS Confederation Report "Mental Health Services and Covid-19: Preparing for the Rising Tide" also noted that more services needed to be provided for digital mental health services.