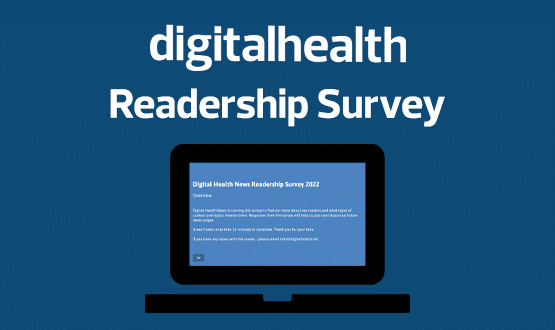 Digital Health wants to hear from our readers and find out what they think of our content and how we can improve.
Digital Health News provides daily news and analysis on the UK health IT sector, spanning NHS IT infrastructure, enterprise and clinical systems such as EPR (electronic patient records) to emerging and disruptive technologies, including AI, apps and wearables.
We are running a Readership Survey to find out what types of content and topics interest our readers. Responses from the survey will help us plan and shape our future news output.
If you do have a spare 15 minutes to spare, please share your input.
You can complete the survey here.