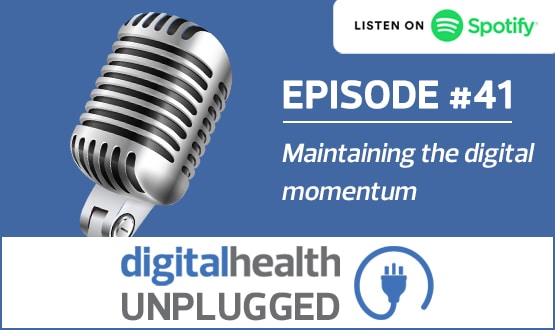 The latest version of Digital Health Unplugged is live, this time taking a look at keeping the digital momentum going.
During the Covid-19 pandemic, digital services in the NHS were deployed at high speed to meet the demand for online services and a reduction in face-to-face appointments.
But as Covid restrictions are reduced across England, we wonder if the momentum we've seen with digital services during the pandemic can be maintained.
In this episode you will arrive from:
• Dr. Rishi Das-Gupta, executive director of the Health Innovation Network in south London
• Ruth Bradbury, senior navigator at DigitalHealth.London
• Luke Readman, Regional Director of Digital Transformation, NHS England
• Aasha Cowey, director of the South, Central and West NHS program
Digital Health Unplugged is published fortnightly on Spotify, iTunes and Apple Podcasts. Follow us to keep up to date with the latest news.
You can also download the podcast from digitalhealth.podbean.com or through the Podbean app.
Do you have a podcast suggestion? e-mail [email protected].