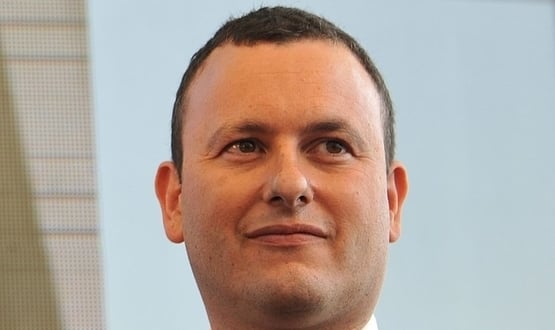 Former Prime Minister David Cameron reportedly pressured NHSX chief Matthew Gould to access NHS staff data to support the launch of a payment application.
Cameron worked as a lobbyist for Australian firm Greensill Capital, which developed a prepaid app for NHS doctors and nurses. The app, called Earnd, later got a partnership that saw it deploy for free to all NHS organizations.
Email seen by The times they reveal that Cameron had written to Gould within weeks of the Covid-19 pandemic hitting him to present "one of the companies I work with now."
He told Gould that the Earnd app "addresses one of your key priorities: helping the well-being, morale and well-being of all NHS employees".
"Our question is about electronic staff records, as Earnd will be much smarter if he can get access to employee data … I think your help would help a lot. Separately, they are looking to access trusted data. of the dominant classification system, Allocate, "he wrote to Gould in April 2020.
Cameron stressed that the use of Earnd was important in helping NHS staff in the face of the pandemic.
Gould responded to Cameron within hours to say he "would surely look into the issue of electronic staff records." The emails were published in full by The times.
In October 2020, NHS Shared Business Services (NHS SBS), which provides payroll services to the NHS, announced that it was deploying Earnd to all NHS organizations for free.
At the time, NHS SBS said the collaboration was to "provide the NHS with easy access to digital technologies, which improve the lives of critical healthcare workers across the country and save more time and money for care to the patient ".
An NHSX spokesperson said: "NHSX supports technology that can improve the well-being of employees and make it easier for nurses, doctors and other NHS staff to do their jobs and, when services are hired, they are always it does so transparently and following the appropriate processes.
"Greensill was one of many 'fintech' companies that approached NHSX to discuss their products as part of our 'innovation surgery', but we did not enter into any contracts or partnerships with them."
Gould did not meet or discuss the products with Greensill or Earnd, NHSX confirmed.
The loophole
Greensill's decision to offer the Earnd app for free meant that it shied away from the usual hiring rules in place, including the requirement to participate in public competition.
Typically, if a start-up wants to work or access the NHS, they should compete in an open competition against other start-ups and providers. There are cases where free competition is not required, but this usually applies to suppliers designated for an approved purchasing framework.
There are several NHS-affiliated entities that provide payroll services and staff data is maintained at various organizations and government agencies, making it difficult to access the full data set.
That's where Cameron's lobby against Gould comes in. Following Cameron's initial email, Gould forwarded her request to a colleague who continued it with NHS Electronic Staff Records, which is run by NHS SBS.
Greensill also pursued NHS SBS on behalf of Earnd. NHS SBS is a semi-private body, a joint venture between the Department of Health and Social Care and the French IT services company Sopra Steria, which meant Earnd was not required to comply with the usual public procurement rules.
Earnd was made available in October 2020 via the MySBSPay app, which was provided by NHS SBS. An NHS SBS spokesperson confirmed to Digital Health News that although the app was available through MySBSPay, the contract was always maintained between individual Ends and NHS trusts.
The first organization that made Earnd available to its staff through MySBSPay was the Royal Free London NHS Foundation Trust, which has more than 10,000 employees.
Earnd reportedly promised to pay NHS SBS hundreds of thousands of pounds for every 10,000 staff members who signed up for the application. An NHS SBS spokesman said the entity had not received any payments from Earnd.
They confirmed that three trusts had made Earnd available to their staff using the MySBSPay app, but only about 450 employees chose to use it. Aside from partnering with NHS SBS, Earnd also provided its service directly to a small number of trusts. [less than 10]. It is not known how many trusts agreed to send staff data to Earnd.
Greensill and Earnd went into operation in March 2020. Greensill is being liquidated by administrators while Earnd has been bought by a competitor.
Several investigations are underway into the Greensill pressure scandal after it was revealed that Cameron had pressured several high-profile NHS MPs and leaders, including a private drink with Health Secretary Matt Hancock.