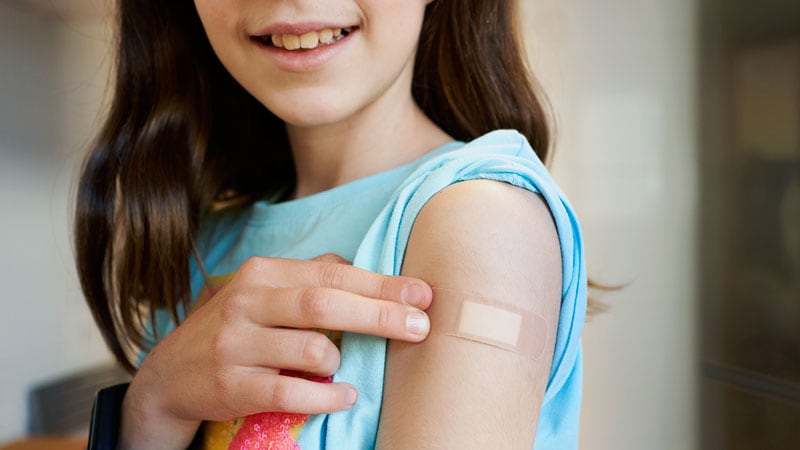 Editor's Note: Find the latest news and guidance on COVID-19 in Medscape Coronavirus Resource Center.
CVS Health now offers COVID-19 vaccines for ages 12 to 15 in more than 5,600 locations across the country, the announced the company Wednesday.
Starting May 13, participating locations will begin firing Pfizer at the newly eligible group. Parental or legal guardian consent is required and children must be accompanied by an adult.
"With each new wave of eligibility, our teams have worked 24 hours a day to ensure access to the vaccine as soon as possible," Karen Lynch, president and CEO of CVS Health, said in the statement. .
"Offering vaccines to younger populations in thousands of locations across the country brings us one step closer to prevailing over the pandemic," he said.
He Authorized by the FDA the Pfizer vaccine for children 12 to 15 years old on Monday, extending the original authorization for those over 16 years of age. The CDC, as well as the CDC Advisory Committee on Immunization Practices, is also recommended the vaccine for ages 12 to 15 Wednesday.
The Pfizer vaccine is the only FDA-approved COVID-19 vaccine for the 12- to 15-year-old age group, so CVS encouraged patients to schedule an appointment to make sure a vaccine is available. However, walk-ins are also accepted.
Between March 2020 and April 2021, approximately 1.5 million cases of COVID-19 were reported to the CDC for people between the ages of 11 and 17. Children and adolescents usually have mild COVID-19, but some have experienced severe COVID-19, developed a rare inflammatory syndrome, been hospitalized, or died.
"Having an authorized vaccine for a younger population is a critical step in continuing to reduce the immense public health burden caused by the COVID-19 pandemic," said Peter Marks, MD, director of the Center for Biological Assessment and Research. the FDA. FDA announcement.
The FDA analyzed safety data that included 2260 participants in clinical trials between the ages of 12 and 15. The most common side effects of the vaccine were similar to those seen in adults: pain at the injection site, fatigue, headache, chills, muscle aches, joint pain and fever. Side effects usually lasted 1 to 3 days and were more common after the second dose of the Pfizer vaccine.
The FDA also analyzed efficacy data from 190 participants between the ages of 12 and 15 and found that the immune response was similar to data observed at 16-25 years of age. There were no cases of COVID-19 among the 1005 study participants who received a vaccine, compared with 16 cases found among the 978 participants who received a placebo vaccine.
"Some parents have already made plans for their teens to receive a vaccine against COVID-19," CDC director Rochelle Walensky said in a statement announcing CDC approval.
"It's understandable that some parents want more information before their children get a vaccine," he said. "I encourage parents with questions to talk to your child's health care provider or family doctor for more information about the vaccine."