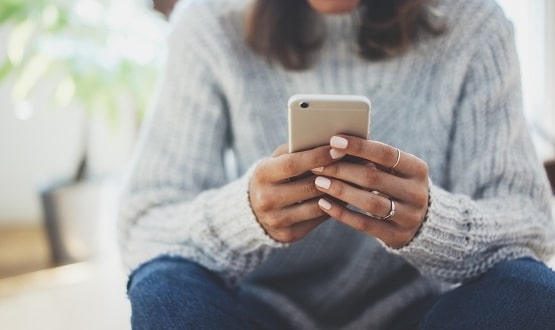 A mobile app and clinical website has been launched to support people living with Covid for a long time in 27 NHS trusts.
The app will initially be available to trust patients, including Salford Royal, Pennine Acute Hospitals, Liverpool University Hospitals, Airedale and Leeds Community Healthcare NHS Trusts.
Developed by ELAROS in collaboration with the University of Leeds, Leeds Teaching Hospitals and Leeds Community Healthcare NHS Trusts, the app allows patients to track their own recovery from a long Covid.
They can learn about their symptoms and the impacts they have on their day to day lives. The app takes the user through a series of questions to record their health status before and after the diagnosis of Covid-19.
Patients will be asked to regularly update application information to monitor their illness and recovery.
Jenny Davison, physiotherapist and longtime coordinator for Leeds Community Healthcare Trust's Covid Rehabilitation Service, said: "A patient will be able to update the application at different stages of their recovery, and show them and their doctor how they are improving and what areas you may need a more specific entry.
"It provides an excellent visual demonstration of the data in graphical format so that the patient can see at a glance the improvements he has made."
The system has been designed to support NHS rehabilitation teams that manage a large number of patients diagnosed with the disease.
It is based on the Covid-19 Yorkshire Rehabilitation Scale (C19-YRS), a questionnaire developed by Dr. Manoj Sivan and his team during the first wave of the pandemic to help diagnose and assess symptoms of long covides. The NHS England has now recommended C19-YRS in its national guide for postcovida syndrome assessment clinics.
The public cannot directly download the app, but patients will be asked to download it by their doctor or a member of their rehabilitation team.
ELAROS is currently in talks with other trusts to expand the use of the app.
Dr Sivan, an associate professor in the Faculty of Medicine at the University of Leeds and a consultant in rehabilitation medicine at Leeds Teaching Hospital, said: "Long covidi is a new condition and is causing long-term health problems due to to many patients. Given the scope of the problem, it is likely that health services will tend and weigh on the economy.
"We need efficient systems to manage the growing number of cases and to standardize care across the NHS. The application and the associated web portal will allow healthcare professionals to quickly assess and select patients.
"Patients and families can also see their progression and response to treatments."
Long Covid refers to the symptoms of Covid-19 that last more than four weeks after the virus is diagnosed, including shortness of breath, brain fog, pain, and anxiety.
Figures from the Office for National Statistics in April this year revealed that for four weeks in February and March, more than a million people in the UK experienced a long covidi, including 697,000 people who had experienced symptoms for at least 12 weeks. About 70,000 had been ill for a year.
Professor Paul O'Brien, Executive Director of ELAROS, added: "The digital nature of the system will allow us to rapidly improve the clinical tool in collaboration with healthcare professionals as we learn more about the disease.
"Our goal is to help healthcare teams provide the most effective support for patients recovering from a long Covid."