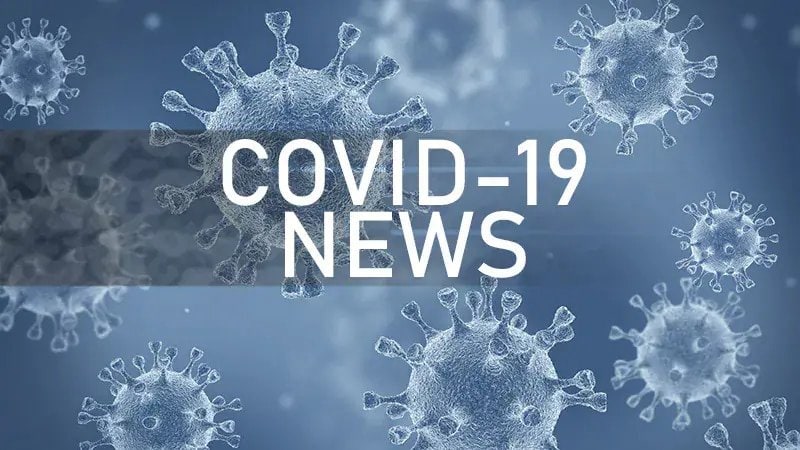 Editor's Note: Find the latest news and guidance on COVID-19 at Medscape's Coronavirus Resource Center.
Medscape Medical News editor-in-chief Eric Topol, MD, founder and director of the Scripps Research Translation Institute and professor of molecular medicine, has been closely following COVID-19 data since the pandemic began. She spoke with writer Miriam E. Tucker about the latest developments in SARS-CoV-2 variants and their impact on vaccine efficacy. The conversation is being followed up in his New York Times on April 13, 2021 opinion article, in which he advised readers that "all variants are innocent until proven guilty."
So far you have expressed general confidence in the effectiveness of vaccines despite the appearance of variants, with some caveats. How do you see the current situation?
The U.S. Centers for Disease Control and Prevention (CDC) has designated five "variants of concern, "but only three of them are real concerns: B.1.1.7, first detected in the United Kingdom; P.1, in Brazil and Japan; and B.1.351, in South Africa. However, all three are susceptible to our current vaccines.
He United Kingdom B.1.1.7 it is the worst variant of all, as it is hypertransmissible, so I call it a "variety of superextension." It also causes more serious diseases regardless of the spread, so it is a double blow. Of course, it also causes more deaths. The only debatable point is whether it is 30% or 50% more deaths, but regardless, it is more lethal and more transmissible.
B.1.1.7 will be the dominant strain worldwide. It could develop new mutations within it that could haunt us again. We have to watch out.
But for now, it is totally sensitive to all vaccines, which is great because if we didn't have them, we wouldn't have overcome this American pandemic, as well as Israel and the UK and other countries that have been able to emerge from the crisis. We met the enemy and put him in check.
As for the South African variant of concern, B.1.351, we have only a few encouraging news proving that it is very sensitive to the Pfizer / BioNTech mRNA vaccine in a large number of people. The study was conducted in Qatar after the country's mass vaccination campaign, in which a total of 385,853 people had received at least one dose of vaccine and 265,410 had completed both doses on March 31, 2021.
After 2 weeks of the second dose, the vaccine was 75% effective in preventing any documented infection with variant B.1.351 and 89.5% effective against B.1.1.7. The efficacy of the severe, critical or fatal COVID-19 vaccine was greater than 97.4% for all strains circulating in Qatar, where B.1.1.7 and B.1.351 are the most prominent.
We also know that B.1.351 is very sensitive to the Johnson & Johnson vaccine and Novavax [vaccine in development] to a lesser degree. It is the most evasive variant for immunity we have seen so far, most likely to provide some resistance to the vaccine, but not enough to interfere with vaccination campaigns. So that's great news.
The caveats here are that you definitely need two doses of mRNA vaccines to fight variant B.1.351. Also, the AstraZeneca vaccine could not be avoided in South Africa. However, this study was difficult to judge because it did not have enough power for the number of people with mild infections. So it didn't seem to have any effectiveness, but maybe if it did in a real trial.
Variant P.1 (Brazil) is the second concern after B.1.1.7, because it is the only one in the United States that is still up. It seems to compete a bit with B.1.1.7 here. We know that it was associated with the crisis in Brazil, Chile and some other South American countries. It has an immune escape, but not as bad as B.1.351. It also seems to have a slightly higher transmissibility, but not as much as B.1.1.7.
With P.1, we still don't know enough. It was difficult to assess it in Brazil because they were in the middle of a catastrophe – as India is now – and you don't know how much of it the catastrophe drags in front of driving it.
We must respond carefully to P.1. There are some good data that respond to the Chinese vaccine Sinovac and the AstraZeneca vaccine, and it seems to respond to the others as well, based on serum studies. Therefore, vaccines do not appear to be the concern with this variant. Rather, it could compete with B.1.1.7 and may cause advanced infections in vaccinated individuals or reinfections in unvaccinated individuals who have COVID-19. We need several more weeks to fix it.
While the B.1.427 and B.1.429 variants that were initially seen in California remain on the CDC's list of concerns, I don't care.
You mentioned the current COVID-19 crisis in India, where a new variant has been described as a "double mutant", but on Twitter you called it "reaming". Because?
First, variant B.1.617 is not a "double mutant." It has 15 mutations. It's a stupid term, focusing on two mutations that have largely been left out to worry about. One of them is the L452R, which is the same as one of the California variants, and has not proven to be particularly serious or worrisome. The other is the 484Q and it is unclear if it has any function.
B.1.617 is not the engine of catastrophe in India. It may contribute a small amount, but it has been oversized as the "double mutant" that is causing it all. Added to this are what I call "scary" headlines here in the US when few cases of this variant have been seen.
I coined the term "reaming" in early February because it was a pretty clear trend. People don't know what the variants are. They know a little about mutations, but not variants, and they are scared. Some variants are worrisome, but we continue to learn more to lessen the worry. That's why I wrote the New York News op-ed, to try to provide some peace of mind, as there is so much paranoia.
Do you think booster vaccines will be needed? If so, will the original or new vaccines incorporate the variants?
As we move forward, there are still possibilities for new variants that we have not yet seen that combine the worst of all characteristics (transmissibility and immune evasion), especially because we have a world where COVID-19 is not controlled. So we haven't come out of it yet, but at least for now we have vaccines that can protect themselves from all variants.
In most people, the immune response to SARS-CoV-2 is very long-lasting and strong and can last for years. With the most related SARS-CoV-1, people still had immune responses until 18 years later. However, some people will have less robust vaccine responses, including the elderly and the elderly immunocompromised. If they do not have good responses to the vaccine to begin with, over time they are likely to be more vulnerable, especially if they are exposed to variants with some degree of immune evasion.
I think we need to study these people after vaccination. Many people fall into these categories, including the elderly, people treated for cancer or autoimmune conditions or after an organ transplant. We could establish a prospective study to see if they develop symptomatic COVID-19 and, if so, from which – the original strain, B.1.1.7 or more recent variants.
This is where I think reinforcement shots may be needed. They may not be necessary in general, but perhaps only in these special subgroups.
All current vaccines can be modified to include new variants, but the need for this is uncertain so far. Modern is working on a call bivalent vaccine which includes the original SARS-CoV-2 strain plus variant B.1.351, but it is not clear that it is necessary.
At least 200 vaccines against COVID-19 are currently being developed. There will be inhaled vaccines, vaccines with mRNA at room temperature, and even oral vaccines.
In the near future, Novavax is close, and there will probably be one dose version of Johnson & Johnson which has the same potency as mRNA vaccines. There are many moving parts here.
However, there may be a step in the effectiveness of mRNA in others, and this should not be discounted. All vaccines available so far protect very well against serious illness and death, but some are less effective against mild to moderate infections, which can cause long-term COVID. We still don't know if those who get a mild infection after vaccination can still get it long CVVID.
What do you think will be needed to achieve the immunity of the flock?
I prefer the term "containment". It is quantitative. If you reach an infection rate of less than 1 in 100,000 people, as they have done in Israel, with 0.8 per 100,000, you have the virus under control and there will be very little spread when it is at this controlled rate, without outbreaks. Currently the US is around 15 per 100,000. California is at 4. That has yet to come down.
It will be a challenge to reach President Biden's goal of getting 70% of American adults to receive at least one dose by July 4th. We are now around 57%. To achieve this next 13% of adults, a total effort will be made: mobile units, going home, doing it ultra-convenient, education for people with safety issues, incentive and rest days.
We also need to get employers, universities and health systems to reach the mandatory level. We haven't done it yet. Some universities have forced it on students, faculty and staff. We need it in more health systems. Right now, we only have a couple. Mandatem grip vaccines and influenza are nothing compared to COVID-19. And the COVID-19 vaccine is much more effective: flu vaccines are 40% effective, while they are 95% effective. COVID-19 is a disease ten times more lethal and severe and much more contagious.
People use the total lack of a license from the U.S. Food and Drug Administration (rather than the emergency use authorization) as an excuse not to get vaccinated. An application for a license for organic products takes time to be approved. Meanwhile, we have hundreds of millions of well-tolerated and incredibly effective doses.
Another aspect to consider about containment is that about 110 million Americans have already had COVID-19, although only about 30 million cases have been confirmed. Most of these people have immune protection, although it is not as good as if they had a dose of vaccine. But they have enough protection to be part of the history of the wall against COVID-19 and will help us overcome it.
This is a problem of having an uncontrolled epidemic throughout the year 2020. The good part is that it helps us achieve an incredible level of containment when we haven't even been around. Right now, we are as good as the country has been pandemic, but we still have a long way to go to reach 1 per 100,000. That's why we should work and we can get there.
Miriam E. Tucker is a freelance journalist based in the Washington, DC area. She is a regular contributor to Medscape. Other of his work has appeared in the Washington Post, NPR's Shots blog, and Diabetes Forecast magazine. It can be found on Twitter @MiriamETucker.
For more news, follow Medscape at Facebook, Twitter, Instagramand YouTube.