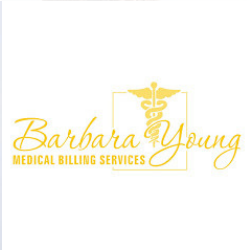 Staten Island, NY, United States, 05/19/2020 / Story.KISSPR.com /
As the novel coronavirus continues to take hold throughout the country and healthcare facilities attempt to quickly reconfigure care delivery for patients and consumers who are being advised to stay home and not seek non-emergent care at hospitals and other facilities, appointments are being cancelled nationwide.  Some care organizations and practices already have telehealth systems in place, while others are scrambling to develop or increase that capacity.
In turn, providers are facing new challenges in preparing to bill for telehealth services when patients can't make in-facility appointments due to precaution, self-quarantine, containment, and even potential regional quarantines. The Centers for Disease Control and Prevention (CDC), effective immediately, has released new ICD-10 diagnosis codes for billing associated with COVID-19. 
Following is an update on and guidance for preparing to use the new codes when delivering services directly or via telehealth technology to patients whose care or care-seeking activities are affected by the coronavirus:
Remember that when billing for telehealth patient phone calls, providers can use the same office visit and diagnosis codes they would regularly use for an office visit but need an additional modifier to bill. They also must use the place of service as 02 to designate that the place of service was telehealth.
Always check with local insurance carriers to verify coverage of telehealth, even though most insurance companies now offer coverage.  Some states are mandating the coverage so that patients won't have to go without treatment, and the availability of telehealth billing can help practices mitigate cash-flow interruptions in these uncertain times.
Exposure to COVID-19.  For cases where there is a concern about a possible exposure to COVID-19, but this is ruled out after evaluation, it is appropriate to assign the code Z03.818, "Encounter for observation for suspected exposure," with other biological agents ruled out.
For cases where there is an actual exposure to someone who is confirmed to have COVID-19, it is appropriate to assign the code Z20.828, "Contact with and (suspected) exposure to other viral communicable diseases."
Signs and symptoms.  For patients presenting with any signs/symptoms (such as fever, cough or respiratory symptoms) and where a definitive diagnosis has not been established, assign the appropriate code(s) for each of the presenting signs and symptoms such as:  R05 Cough, R06.02 Shortness of breath, R50.9 Fever or unspecified.
Note:  Diagnosis code B34.2, "Coronavirus infection, unspecified," would generally not be appropriate for the COVID-19, because the cases have universally been respiratory in nature, so the site would not be "unspecified."
If the provider documents "suspected," "possible" or "probable" COVID-19, do not assign code B97.29. Assign a code(s) explaining the reason for encounter (such as fever, or Z20.828).
This coding guidance has been developed by the CDC and approved by the four organizations that make up the Cooperating Parties:  the National Center for Health Statistics, the American Health Information Management Association, the American Hospital Association, and the Centers for Medicare & Medicaid Services.
For more information on providing healthcare services during and in light of growing coronavirus cases, refer to the CDC's COVID-19 clinical presentation and stay up to date on developments by regularly visiting the CDC's website.
https://www.bymedicalbilling.com
source: https://www.bymedicalbilling.com
Social Media Tags:medical billing, medical coding, medical billing and coding, coronavirus, telehealth, telemedicine, medical billing new york, medical billing ny, medical billing nyc, medical billing company
Source: Story.KISSPR.com
Release ID: 13327