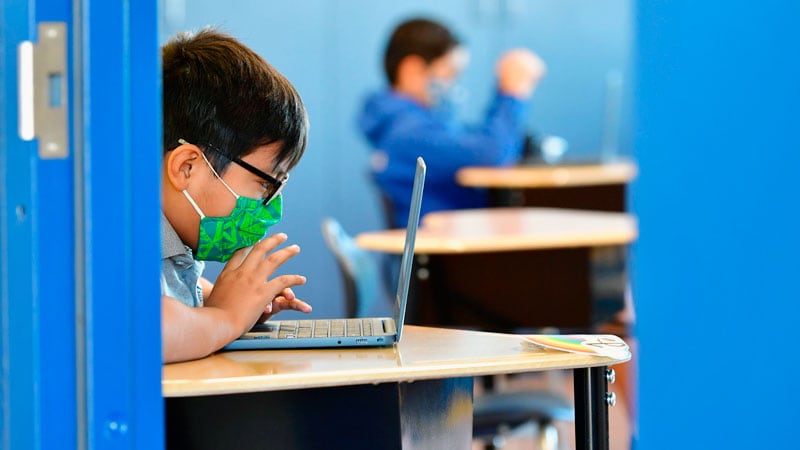 Editor's Note: Find the latest news and guidance on COVID-19 at Medscape's Coronavirus Resource Center.
According to Randi Weingarten, president of the American Federation of Teachers, he called for a complete reopening of schools in the fall a The New York Times .
About half of U.S. public schools are now open with five days of face-to-face classes, while the other half have a combination of hybrid or nontraditional learning arrangements.
"There's no doubt: schools need to be open. Face-to-face. Five days a week. With the space and facilities to do that," Weingarten said during a live speech Thursday.
"We know that this way children learn better and that prolonged isolation is detrimental," he said.
Parents, teachers, school administrators and public health officials have debated the merits and drawbacks of full reopening in the fall. Teachers 'unions have called for vaccination and COVID-19 mitigation measures to protect teachers, staff and students. The American Federation of Teachers, which is the second largest teachers 'union in the country, has 1.7 million members.
"The United States won't come back at all until we get back to school," Weingarten said Thursday. "And my union is inside."
Weingarten also pledged $ 5 million for a "Back to School for All" campaign to connect with teachers, staff and families and increase their confidence in returning to school. He acknowledged that full reopening "is not risk-free," but said health risks could be managed with several practices that were enacted over the past year, such as face masks and frequent hand washing. Schools could also reduce class sizes to follow CDC's 3-foot distance guidelines, use other spaces to accommodate small classrooms, and form school-based committees to plan and respond to safety issues.
However, at the local level, school districts are debating other policies, such as two-hour school days to prevent students from needing to remove masks for lunch, the newspaper reported. Managers are also considering facility renovations during the summer, which may include costly ventilation upgrades or more fans to encourage airflow.
Local teachers 'unions could also have other concerns, the newspaper reported. The American Federation of Teachers has 3,000 local affiliates, for example, and union officials in Chicago and Los Angeles have disagreed with some of Weingarten's proposals over the past year. Following Weingarten's speech, local unions in Philadelphia and San Francisco supported their goal of reopening completely in the fall, although details will need to be negotiated.
"There is no evidence to suggest that what is said from above directly influences local negotiation," Joshua P. Starr, president of PDK International, a professional organization for educators, told the newspaper.
Some mitigation measures will need to continue over the next school year, Weingarten added. Public health officials and schools will need to decide on issues of vaccination of children, as well as observe the evolution of contagious variants of coronavirus and booster shots for adults.
"But those questions can't stop us from reopening completely," he said.
Sources
The New York Times: "The president of the key teachers' union shares the plea: 'Schools should be open' in the autumn."
American Federation of Teachers: "In an important speech, Randi Weingarten reinvents public education as the nation emerges from the COVID crisis."