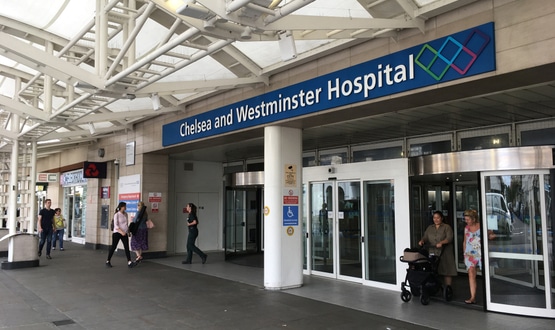 The NHS Foundation of Chelsea and Westminster Hospital Trust has deployed a first-class digital solution to help reduce staff management burdens.
Trust has adopted DrDoctor's patient care technology within its endoscopy diagnostic service. Technology is already benefiting both staff and patients by reducing the time it takes to gather prior information and keep patients informed.
The technology allows the trust to send reminder messages before appointments, pre-assessments to patients before surgery and digital letters. This frees staff up to focus on patient-centered care, rather than spending time making phone calls. It also helps to involve patients more fully in their care.
The streamlining of the endoscopy service has meant the time it takes to complete a pre-assessment before appointments drop from 26 to 19 minutes at Chelsea and Westminster Hospital. In West Middlesex, the fall has been even more dramatic: 32 to 12 minutes.
Bruno Botelho, Director of Digital Operations at Chelsea and Westminster NHS Trust, said: "Thanks to DrDoctor, we have established an infrastructure to meet the evolving needs of our patients and staff. Through digital interaction with patients, we help release the capacity pressures our employees face. I am very happy that we can now offer a more efficient service to patients and offer more personalized care ".
DrDoctor functionality also helps reduce the number of non-attendances and cancellations. You can send email notifications and text messages to patients to make sure they still need them and can attend to their appointments. In addition, outreach emails alert patients to changes in clinics, rather than staff having to call patients. Digital reminder cards mean patients can see correspondence instantly, eliminating the risk of losing important letters on the site
The success of the launch through endoscopy diagnosis has led to the confidence that it plans to deploy the digital route in other specialties and integrate it with the Cerner system of its trust.
Tom Whicher, CEO of DrDoctor, added: "One of our main ambitions is to provide a patient engagement platform with components that are critical to the sustainability of NHS trusts and work efficiently for both service users. The work we are doing with the confidence of the NHS in Chelsea and Westminster is helping to lay the groundwork for clinical change and the faster adoption of a first digital healthcare system, while putting the needs at the center. of the patient ".
Confidence is not alone in hosting the patient interaction tools offered by DrDoctor. In May this year the technology was introduced to the University Hospitals Birmingham NHS Foundation Trust and currently more than 30 NHS trusts make use of the service.