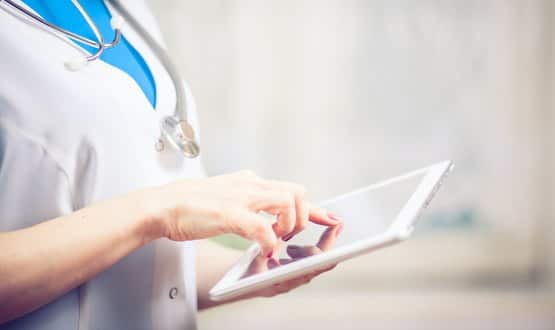 The health start-up Cera is set to set up 15 digital healthcare centers across the UK to offer telehealth and medicine services, as well as the capacity of 1,000 care homes each day.
Wax technology supports the elderly and vulnerable in their homes, reducing the risk of hospitalization and freeing up valuable bed space to help protect NHS resources.
The enlargement will help Cera, which in March 2020 raised £ 54 million in funding, to offer more than 50,000 face-to-face health visits every day. This includes visits to patients suffering from long-term Covid, elderly and vulnerable patients who have recently been discharged from hospital, and those requiring daily care or nursing services.
Digital health centers are dedicated community teams of health professionals who make home visits to people who need them, thanks to the power of pioneering digital technology. They will offer services such as nursing care, telehealth, home remedies and prescriptions, all in people's homes instead of the hospital.
According to the company, they can greatly increase the accessibility and catchment areas of the surrounding region.
Without the need for a centralized physical location, Cera is able to care for the same volume of patients as several hospitals put together by region.
His new company will help protect the NHS even further this winter, after all intensifying activity during the Covid pandemic.
Ben Maruthappu, co-founder and CEO of Cera, said: "The pandemic has greatly aggravated and accelerated many of the historic challenges that the NHS and the social care sector have struggled in the UK.
"It has also, in turn, reaffirmed the need for reform and the adoption of technology and innovation to ensure that our larger community has access to quality and timely health services. Our launch of 15 health care centers Digital healthcare will relieve pressure on the NHS and support older people when they need it most, so they can receive high quality, proactive and digital healthcare in the comfort of their home.
The digital health centers will be up and running over the next six months in: London, Manchester, Liverpool, Leeds, Wolverhampton, Coventry, Stoke-on-Trent, Sunderland, Bournemouth, Brighton, Burnley, Colchester, Southampton, Peterborough and Southend-on – Mar.