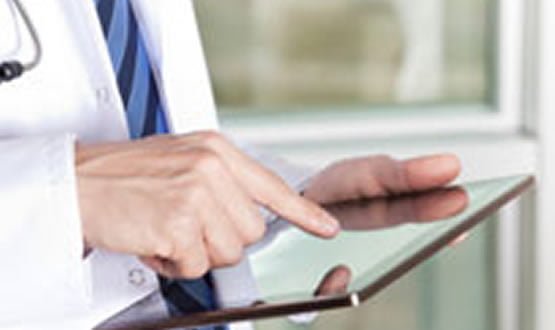 The Central and North West London NHS Foundation Trust has been launched with the new TPP application for doctors.
Brigid is SystmOne's mobile counterpart and has been deployed in a handful of trusted mental health rooms. Clinical staff have already seen considerable benefits, such as reducing room round times to an average of 45 minutes, saving approximately six hours of clinical time each day.
The app eliminates many time-consuming, time-consuming and human-error-prone processes. It also eliminates the need for patients to repeat themselves.
The information that staff submit to the application is automatically added to a patient's electronic medical record (EHR), ensuring that all staff have access to essential data to effectively support patients during their care journey.
Pierce Devine, a mental health support worker at the trust, said: "We usually write the data on a NEWS2 paper chart, but now being able to enter data into an iPad so that it is automatically uploaded to the patient record is much more efficient."
The app provides full access to the patient record; a variety of tools to support staff and their patients; observation functionality; customizable patient lists and more. With SystmOne login, staff in central and north-west London can access Brigid via WiFi or mobile networks and is fully compatible with offline work.
In addition, communication is enhanced by the app's ability to align with the TPP Patient App, Airmid, and this positioning means that patients are encouraged and supported to self-manage parts of their own. care.
Ben Lawman, head of design and analysis at TPP, added:
"The app makes it easy to track a patient's health and care and eliminates many of the paper-based steps that often take time for doctors. TPP is proud to make these real differences in staff and patient experience. and will continue to develop innovative solutions to support your needs. "
The app arrives a few months after two mental health wards within the trust implemented a new electronic administration of prescriptions and medicines (EPMA) of TPP.