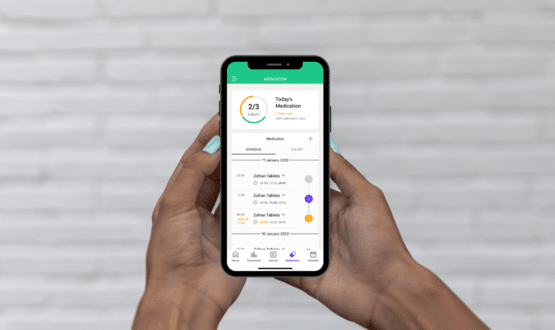 Macmillan Cancer Support has partnered with the digital care platform Careology to support the three million people living with cancer in the UK.
Careology's award-winning technology is designed to help patients feel safe and well-equipped to manage their cancer treatment. The platform supports and connects patients with their friends, family and healthcare teams, enabling remote care that can transform the lives of people with cancer.
Patients can also monitor and share key health metrics such as symptoms, side effects, and medication adherence. This access to real-time information supports healthcare providers and services to provide an efficient and scalable model of care.
Paul Landau, founder and CEO of Careology, said: to the people.
"We want to use technology to increase capacity, better support people at home, help people feel safe and controlled through their treatment, and try to really help drive efficiencies that can begin to overcome some of the challenges that clearly we will overcome it for a few years. "
The Covid-19 pandemic has put unprecedented pressure on the NHS and healthcare in the UK over the past two years, and this has had detrimental effects on people living with cancer.
Jamie Kichenbrand, head of business associations at Macmillan Cancer Support, said: "Cancer is a really scary diagnosis at the best of times and I think I dare say the last two years have made it even scarier.
"If I could say it in one word, I think it would be access. I believe the pandemic has limited access to services and limited access to face-to-face appointments with your GP because your GP has been redistributed to the immunization program.
"They're also limited national screening programs, so people who would have been detected in stage 1 or 2 cancer are being detected in stage three or four, or maybe even later because they are through A&E with acute conditions ".
Despite the alarming impacts the pandemic has had on cancer patients and the care they receive, some positive aspects have emerged, including the growing capacity of digital healthcare and its ability to relieve some of the stress. of the NHS. .
Kichenbrand added: "One of the changes that will take place after the pandemic is the shift towards digitized cancer care that can support the NHS to work in different ways that reduce the impact and need for day-to-day life in healthcare providers in a typical hospital setting.
"This is where technology like Careology comes in, where you bring efficiency back to a system that desperately needs it.
"We are at the beginning of a minute trip with Careology and after spending some time getting to know each other and talking a bit about the work we hope to do together, I think our challenge for the next 18 months or two years is to start doing it on a bigger scale. "
This is not the first association that Careology has signed, after it was announced in February 2021 that they had partnered with Lloyds Pharmacy Clinical Homecare, with the same goal of transforming the way cancer care is delivered.
Landau said: "I'm incredibly proud that over the last 18 months or so, people have found us and used us. We've helped people with cancer feel a little more supported, safe and controlled as they go through. for their treatments and that's a huge positive for me. "