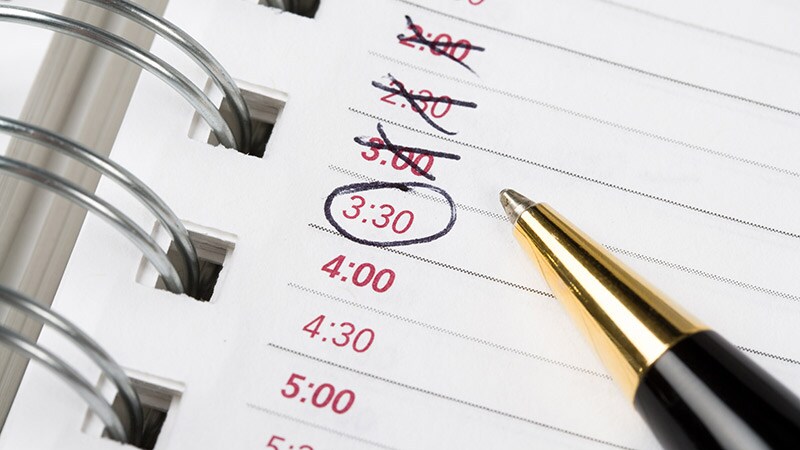 Editor's Note: Find the latest news and guidance on COVID-19 in Medscape Coronavirus Resource Center.
Even during the panic of the first wave of COVID-19 last spring, only 6% of the U.S. population reported that providers had canceled or postponed their scheduled care for non-COVID-19 conditions. according to one new study a Health issues.
A Kaiser Family Foundation Survey conducted in May 2020, however, found that almost 50% of respondents had postponed or canceled medical care for the previous 3 months. In the same way, a study by The Commonwealth Fund, Harvard University and Freesia found that visits to outpatient care providers fell by almost 60% during March 2020.
Looking side by side, the Health issues This study and previous surveys suggest that most of the decline in non-COVID-19 care last spring can be attributed to patients' decisions to avoid healthcare settings where they could contract COVID-19, the study's co-author said. Kevin Callison, PhD, assistant professor in the Department of Health Policy and Management at Tulane School of Public Health and Tropical Medicine, New Orleans, Louisiana, in an interview with Medscape Medical News.
In addition, according to the study, some of the alterations in care during this period can be attributed to the postponement of elective procedures, diagnostic tests, and dental and vision care.
The study data came from two sources: the May 2020 file of the Current Population Survey (CPS), a household census survey by the U.S. Census Bureau, and the annual social and economic supplement of CPS in March 2020.
The latter source provided basic information on factors that changed over time, such as people's employment status, insurance status, and self-reported health. The researchers followed 35,000 people who responded to the two surveys. The authors noted that from May to October 2020, the monthly CPS included additional questions about COVID-19. Among other things, the survey asked if anyone in the household had needed care in the past month, but had failed to do so "due to unintentional delays or cancellations due to the coronavirus."
Only 6% of respondents in the May 2020 survey reported involuntary cancellations or delays in non-COVID-19 care during the previous 4 weeks. Extrapolated to the national population, they represented approximately 1.5 million people, according to the authors' calculations.
The average age of the respondents in the sample was just under 50. About two-thirds of the respondents were white; 14% were Hispanic; 12% were black; 7% were Asian / Pacific Islanders; and 3% were from other races or ethnicities or were multiracial.
Nearly 90% of survey participants reported that they were in good or excellent health and 8% had a disability that limits work.
Just over half of the sample were high school graduates or had received some college education, 35% had a bachelor's degree or higher, and 11% had not finished high school.
More than 9 out of 10 (91%) respondents had insurance in March 2020. Due to the early effects of the pandemic, 7% of the sample experienced a job loss between March and May. Given that only 61% of respondents were employed before the pandemic in March, this represented an 11% decline in employment for two months. The study found that loss of coverage had no effect on unintentional disruption of care.
Higher attention users had more alterations
Overall, the study showed that "older age, having fair or poor health, higher education, the presence of a disability that limits work, and having insurance coverage were associated with a higher likelihood. of suffering an involuntary interruption in access to health care as a result of the COVID-19 "pandemic.
"The picture the results show is that people who were higher users of health services before the pandemic were more likely to experience delays and interruptions in care," Callison said.
Thus, for example, racial and ethnic minorities were less likely than white people to experience involuntary attention disorders. "We know that minority patients have problems accessing care and, as a result, are often forced to seek acute care rather than care that may be delayed," he noted.
The same logic also explains why people with more education and greater access to care were more likely to experience involuntary disorders in health services than those with less education and less access to care, Callison said.
The only data point that did not follow the line of expected history was the effect of age on care interruptions. Although people generally experienced more cancellations and delays in older age groups, adults aged 65 to 74 had a 12% higher rate of care disorders than adults aged 75 and over. .
Callison suggested that this could be because many older people were considered to have a high risk of death from COVID-19. "We believe providers might be more likely to delay attention to this group than to younger groups," he said.
Since last spring, the use of health services has experienced a big rebound and Callison speculated that involuntary delays in care have greatly decreased. He attributed this in part to the improved treatment of COVID-19, the restoration of the capacity of many health facilities and the expiration of orders to delay or cancel election procedures.
He also noted that people have felt more comfortable with doctors in person, which has partly explained the increase in outpatient visits.
However, he added, "we don't see a rise above pre-pandemic levels to make up for this lost focus."
For more news, follow Medscape at Facebook, Twitter, Instagram, YouTube, i LinkedIn