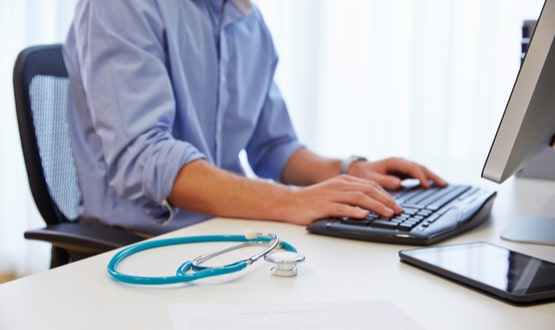 A campaign group led by doctors and a Conservative MP have joined calls to stop the proposed General Practice Data for Planning and Research (GPDPR) service and have threatened legal action.
NHS Digital announced in May 2021 that the new service would come in force on July 1, 2021, with the granting of citizens until June 23 to choose not to participate.
The service aims to provide planners and researchers with faster access to pseudonymized patient information from GPs.
Concerns that not enough time has been given to let people know about the service and that patient confidence could be destroyed they have been raised. Now, Just Treatment, the UK Medical Association, Citizens, openDemocracy and the National Pensioners Convention, as well as Conservative MP David Davis, have called on the government to postpone the planned release date for July.
Foxglove, a team of lawyers, technology experts and community activists, has sent a pre-action letter on behalf of the organizations and Davis. The letter, which was sent to the Department of Health and Social Care and NHS Digital, states that unless the service is paused, the group will apply for a court order to stop it.
The group believes the change has taken place quickly, as the pre-action letter indicates that patients do not have a significant chance of not participating and runs the risk of excluding those who may not be online.
Dra. Rosie Shire, GP of the UK Medical Association [DAUK], said: "Family physicians were barely informed of this important change: how are patients expected to know?
"DAUK supports safe and consensual uses of patient data, including health research. But we want it to be done in a way that maintains faith with the patient's trust and does not erode the relationship between clinician and physician.
"Patients must give informed consent for their data to be used. We can't see why the government won't do it in a less hasty and transparent way. "
NHS Digital said it could not comment on any potential legal proceedings.
A spokesman added: "Understanding patient data saves lives. Sharing GP data has been critical in identifying medical tests and treatments, including the lack of association between the MMR vaccine and the development of autism, confirmation of vaccine safety, and research into the links between medications and cancer risk.
"The new data collection program has been developed in collaboration with physicians, patients and data experts, privacy and ethics to build and improve data collection systems.
"We hope that GPs will be prepared to implement this new system from 1 July, which will provide benefits to patients across England and ensure there is support in order to do so."
Digital Health has contacted the Department of Health and Social Care for comment.
The threat of legal action follows similar concerns from BCS, the Chartered Institute for IT and the utilities union, UNISON.
Dr Philip Scott, President of the Health and Care Executive at BCS, The Chartered Institute for IT, said: "It seems that NHS Digital has not learned the lessons of the care.data fiasco.
"This is well-intentioned and has great opportunities to advance research, but the total lack of commitment to building the necessary public and professional trust is astonishing."
Although Allison Roche, UNISON's policy officer, who leads the data issue, said the accelerated pace of data deployment in the NHS was "unprecedented".
"UNISON is campaigning to ensure that our health data will be used ethically, will be assigned its true value and will be used for the benefit of UK health," he added.
"So far, the government has not achieved transparency and public confidence, and little or no consultation on what they do with the data and artificial intelligence of the health sector. We must make them responsible, now and in the future. .
"The government should take steps to protect and harness the value of our health data to ensure the public can be sure that its value will be safeguarded and, where appropriate, closed and reinvested in the UK healthcare and healthcare system. ".