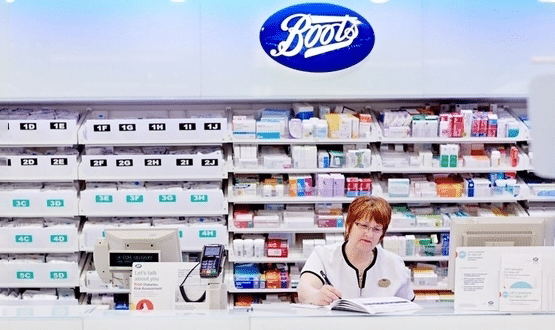 Boots and Cegedim Healthcare Solutions have announced a five-year partnership to support dispensing services in street pharmacy stores.
Cegedim has been providing Boots 'core IT services since 2005, providing front and back pharmacy IT solutions.
This new contract will allow the company to continue to provide data to support clinical decisions and connectivity of the NHS backbone to support Boots 'own PMR system across its UK network.
Richard Corbridge, CIO of Boots UK and Ireland, said: "The collaboration between Boots and Cegedim is of great benefit to Boots pharmacies across the UK.
"Boots has deployed its own pharmacy system in all UK stores, Columbus is our PMR that will provide automation, efficiency and a platform to load patient focus into all Boots and online pharmacies.
"A key part of the system is the functionality that Cegedim offers; support for clinical decisions and connectivity to NHS-wide systems are key to the success of the systems that Boots continues to deploy in 2021 and beyond. mission to be the most effective, safe and patient-centered pharmacy in the UK and Ireland, thanks to this continued collaboration ".
Steve Bradley, CEO of the Cegedim Healthcare Solutions group, added: "We value our relationship with Boots and are extremely proud to be able to continue our long collaboration.
"We are confident that our market-leading data and connectivity services to support clinical decisions will support Boots' own ambitions to transform the patient's pharmacy experience, helping to improve their processes, efficiency and productivity. in store".
The partnership is one of the digital health solutions that Boots now offers. In the summer of 2020, the street pharmacy chain began offering free access to cancer patients online pharmacy consultations in collaboration with Macmillan Cancer Support.
Boots too works with line physician provider LIVI to offer online store appointments in-store.