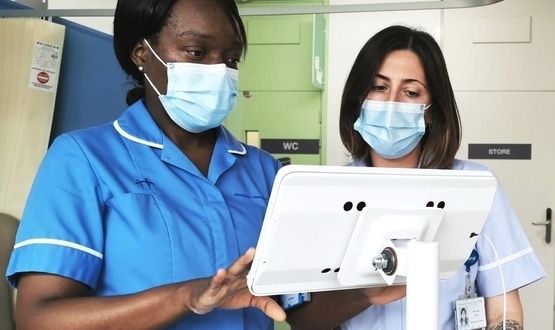 The Birmingham Community Healthcare NHS Foundation Trust has been put in place with an electronic patient record in one of its wards as part of the launch of a "test bed".
Ward 5 of Moseley Hall Hospital is the first hospitalization center to test the new electronic system for registering and accessing patient information within trust. Thanks to the launch of the electronic patient record (EPR), Ward 5 will achieve the ambition of confidence for "lightweight" wards.
Your medication administration will now be the only paper registration system. However, this is expected to change next year, as 2022 will be seen implementation of the electronic system and prescription and administration of drugs to the board.
Room 5-based clinical staff will work in partnership with the digital technology services and trust information governance team to help refine the EPR prior to release to all Birmingham Community hospitalization areas Healthcare.
Ben Richards, director of the adult and specialist rehabilitation division, said: "We are very pleased to have finally launched the patient's electronic record in room 5. Reaching this stage has been the result of a good commitment of all the nurses, doctors and therapists, and other members of the hospitalization teams who have worked very hard in collaboration with colleagues who are in charge of the technical and government side.
"It's a big step closer to achieving our mission of making sure the right information is available by the right doctor at the right time at the right point of care at all times."
The EPR is provided by RiO and is a key element in the long-planned introduction of shared care records in Birmingham and Solihull. There are also development plans for the EPR system. In the future, it is expected to be accessible in community settings, as well as by patients and their designated relatives through a patient portal.