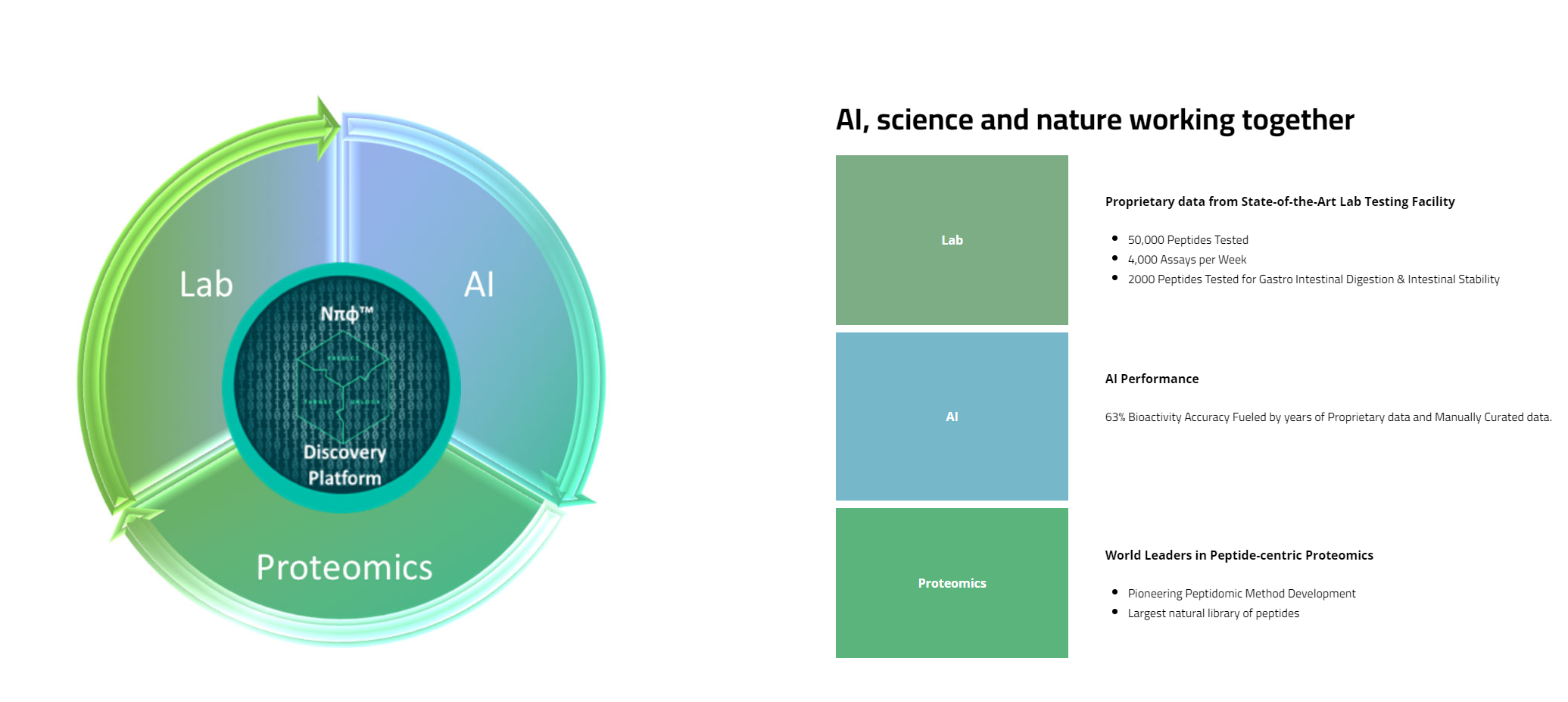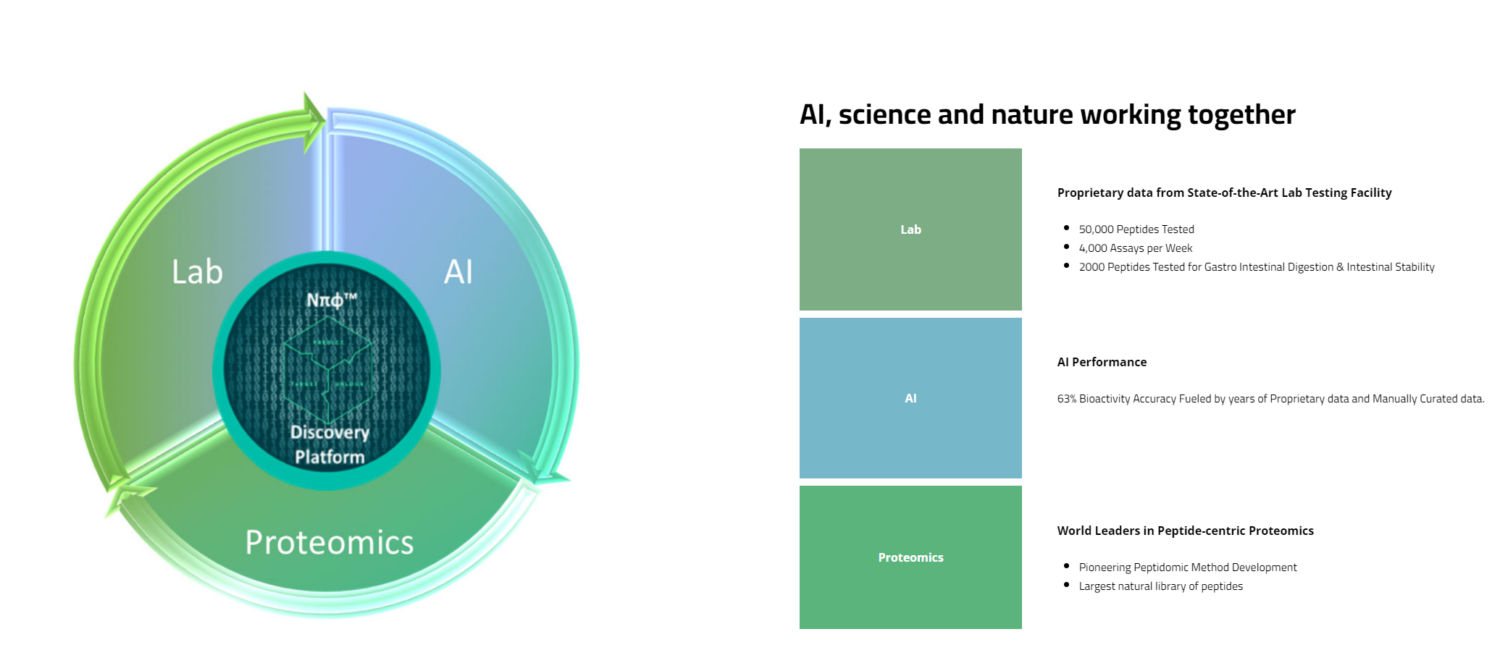 What you should know:
– Nuritas, a biotech company that uses patented AI to discover plant assets (peptides) and make the products we consume healthier and more sustainable, raises $ 45 million in Series B funding led by Cleveland Avenue, LLC. The round was also attended by Cultivian Sandbox Ventures, VisVires New Protein, Bono and U2's The Edge, Salesforce CEO Marc Benioff and Ali Partovi.
– Founded in 2014, Nuritas 'computational approach to discovery uses artificial intelligence, deep learning and genomics to quickly and efficiently predict and then unlock the most health-beneficial components hidden in plants and natural food sources, called peptides.
– The new funding will accelerate Nuritas 'global expansion and support its mission to unlock the power of nature to make many of the products we consume daily healthier, safer and more sustainable.
What are peptides?
Peptides are smaller versions of proteins. Both proteins and peptides are made up of amino acids, but peptides contain far fewer amino acids than proteins. Like proteins, peptides are naturally present in food. Peptides are easier for the body to absorb than proteins because they are smaller and more degraded than proteins. They can penetrate more easily into the skin and intestines, which helps them enter the bloodstream more quickly.
The largest peptide knowledge base in the world
Nuritas has established the world's largest peptide knowledge base. Peptides are smaller versions of proteins with the same nutritional power, but with very specific added benefits, such as various active functionalities and health properties. Many of these are very valuable to humans, but have not yet reached their full potential. Nuritas uses a patented AI and genomics platform called Nπϕ ™ (Nuritas Peptide Finder) to quickly analyze billions of hidden peptides in plants and natural food sources to predict and identify how they affect specific areas of health, molecular pathways, or receptors. . The Nuritas platform has been shown to identify and develop new bioactive assets 10 times faster and much more accurately than traditional discovery methods, significantly reducing costs.
Nuritas introduced PeptAide ™ 4, the world's first AI ingredient discovered by AI (along with BASF). In addition, Nuritas recently launched two new clinically proven ingredients: PeptiYouth ™, discovered from peas and which support skin health, and PeptiStrong ™, discovered in beans and which supports muscle health. Both are being formulated by customers for market entry in early 2022.
"It has been a historic year for Nuritas, which has resulted in the expansion of our peptide portfolio, the growth of the sales team and the development of key global partnerships," said Dr. Nora Khaldi, founder and CEO of Nuritas. "Our new investors bring a wealth of invaluable experience, and this latest round will help build our headquarters in the United States, continue to expand our team, scale our platform to discover more life-changing ingredients, and accelerate our route to the market ".