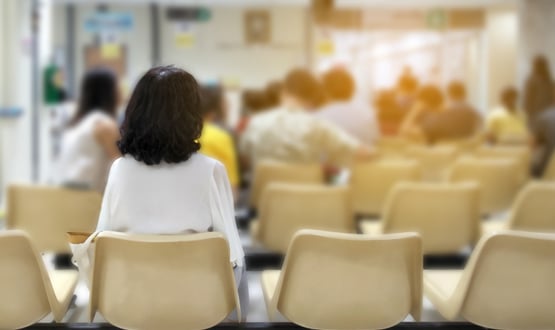 Barts Health NHS Trust has deployed Clinithink's artificial intelligence technology, which will scan millions of documents and help identify those with diabetic foot problems.
The technology, which uses natural language processing to review documents, was able to scan 14.2 million documents related to 775 217 patients. In doing so, he found 30% more patients with diabetes and 375% more patients with diabetic foot disease.
By identifying new patients with the potentially serious complication of diabetic foot disease, doctors were able to intervene with previous treatments and save the feet and limbs from amputation.
Dr Charles Gutteridge, head of clinical information (CCIO) at the trust, said: "Trying this scale of analysis manually would have been downright impossible.
"Theoretically, it would have taken a doctor a hundred years to review this volume of documents. Therefore, AI technology not only helps us find patients we might not otherwise be able to find, but it also saves precious clinical time.
"This is the most important first step in being able to treat many patients sooner than would have been possible through a manual process to find them and prevent serious complications that can lead to amputation."
The Barts Health team also intends to expand the use of AI so that it can be used to predict which patients are most likely to develop serious complications from diabetic foot disease. The features identified by the cohort software he studied will be used in conjunction with input from other sources to make predictions that could save many patients from surgery.
Sandip Sarkar, Barts Health's consulting vascular surgeon and project lead clinician, said: "With this advanced AI technology, we are very excited about the possibility of predicting which patients are most likely to suffer the worst consequences of DFD. .
"This will allow us to focus our precious clinical resource on those patients who are likely to benefit more from early intervention, which will also reduce the burden of acute services with severe pressures. This is how we need to manage chronic diseases in the era. postcovida ".
Chris Tackaberry, CEO and co-founder of Clinithink, added: "We have always seen a role for AI technology from a population health perspective in identifying and predicting risk groups. It is also very encouraging to see the time and clinical effort savings that result from using our technology to do the heavy lifting that would otherwise have to be done manually or not. We look forward to continuing our collaboration with Barts Health in the next phase of the project. "
Artificial intelligence technology is increasingly being incorporated into the NHS trust's digitization plans. Last month we reported on the trust of the Guy and St Thomas NHS Foundation which partnered with the King's Health Partners Experimental Cancer Medicine Center to Test AI Software which coincides with cancer patients with clinical trials. The Medicines and Health Products Regulatory Agency (MHRA) has also recently committed enhancing interoperability with smart solutions such as AI.