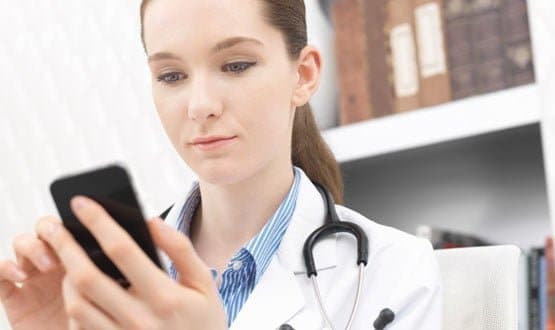 Barnet, Enfield and the Haringey Mental Health NHS Trust (BEH) have deployed Perfect Ward quality improvement digital technology to trusted community health services in Enfield.
Trust already uses Perfect Ward to transform the way quality is measured, creating a structure of good governance that is used in all of its mental health facilities. The automated solution is used by 45 teams, with more than 300 employees using their mobile devices to conduct 13 quality audits.
The success of this initial introduction has now led to confidence expanding the use of Perfect Ward to cover some 128,000 patients receiving care largely at home or at local Enfield clinics.
Caroline Sweeney, BEH's Deputy Director of Nursing – Quality Governance, said: "This latest development is part of our overall plan to integrate mental and physical health services to provide a better, more comprehensive level of care.
"An ambitious goal like this requires an equally sophisticated tool to bring together the results of safety incident, audit and patient experience surveys in one place. Perfect Ward has already demonstrated its value in supporting good governance, combining consistent processes with a cohesive vision of all quality activities in a single solution, the basis of a robust IQ framework that ensures continuous improvements in care. patient. "
The extended release allows community teams to conduct their own audits. Users receive instant feedback, which means they can respond quickly and track their performance in real time. The system helps reduce the number of hours staff usually spend auditing, which frees them up to spend more time with their patients and helps increase staff morale.
BEH is not the only one that recognizes the benefits of Perfect Ward. It was like that recently released at Norfolk and Norwich University Hospitals NHS Foundation Trust, in order to improve their maternity care pathway. Thanks to its functionality, users can reconfigure content and questions to meet their specific requirements. It also has the ability to save audits, allowing staff to return to edit or review them later.
Alan Birch, commercial director of Perfect Ward, added: "Our highly customizable technology combines intuitive with flexible configurability to transform the way organizations like BEH effectively measure the quality of their large, complex and diverse organizations … A moreover, our technology is widely recognized as a valuable strategic tool.With access to dynamic data, NHS Trusts such as BEH have the power to contribute to national programs, including the Mental Health Act or address the unique challenges of a global pandemic. in the midst of a rapidly changing health landscape ".
BEH now plans to further expand the Perfect Ward solution to include more community equipment in use in the near future.